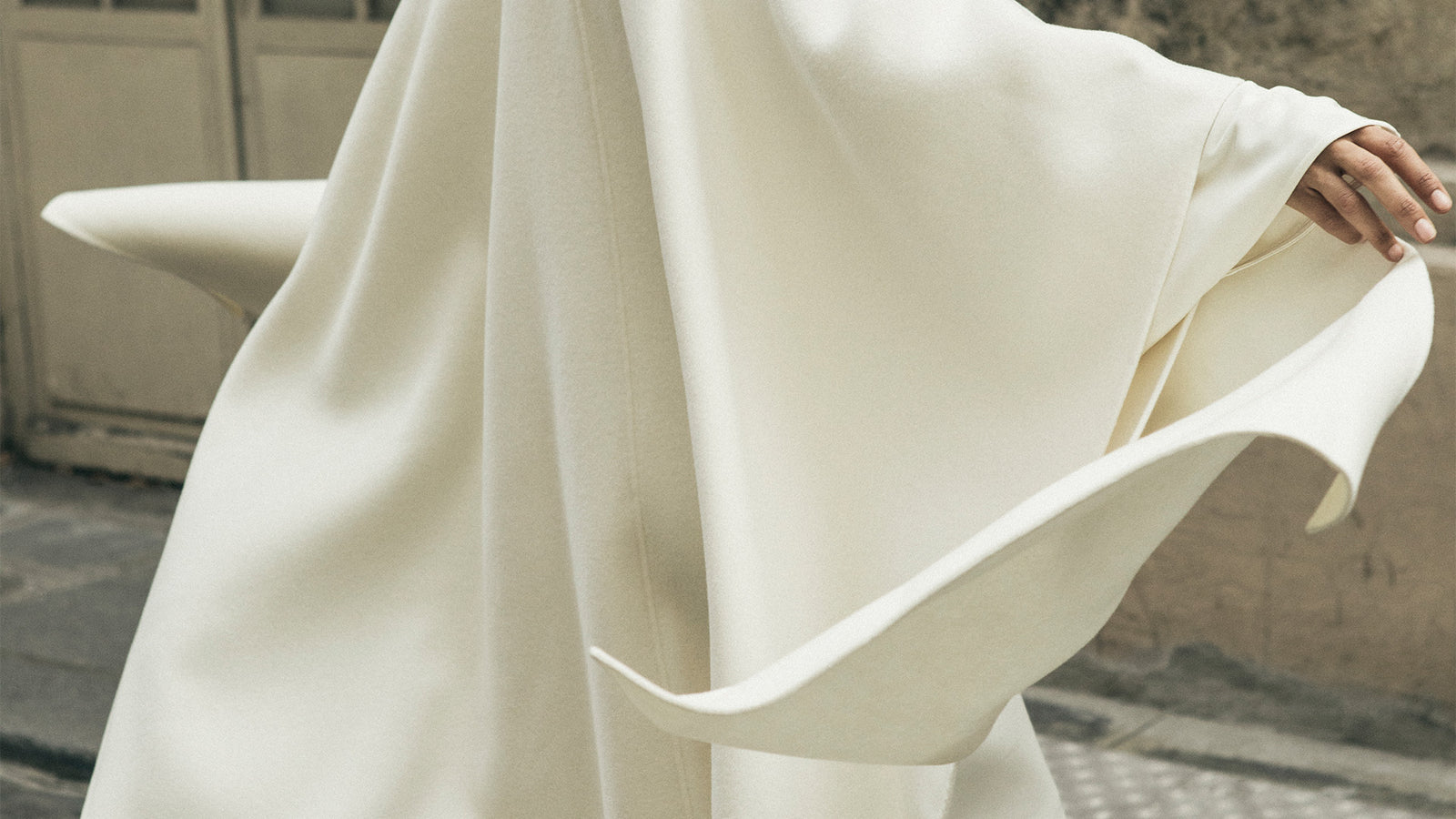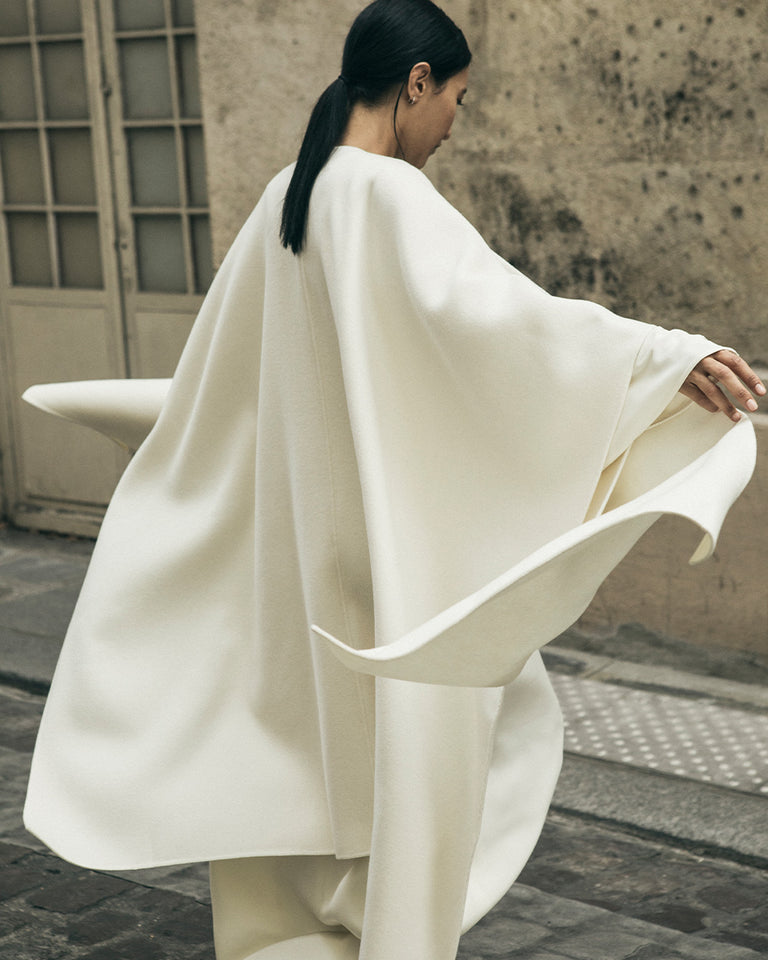 2023 I Fair Light Collection
Driven by light and shadows.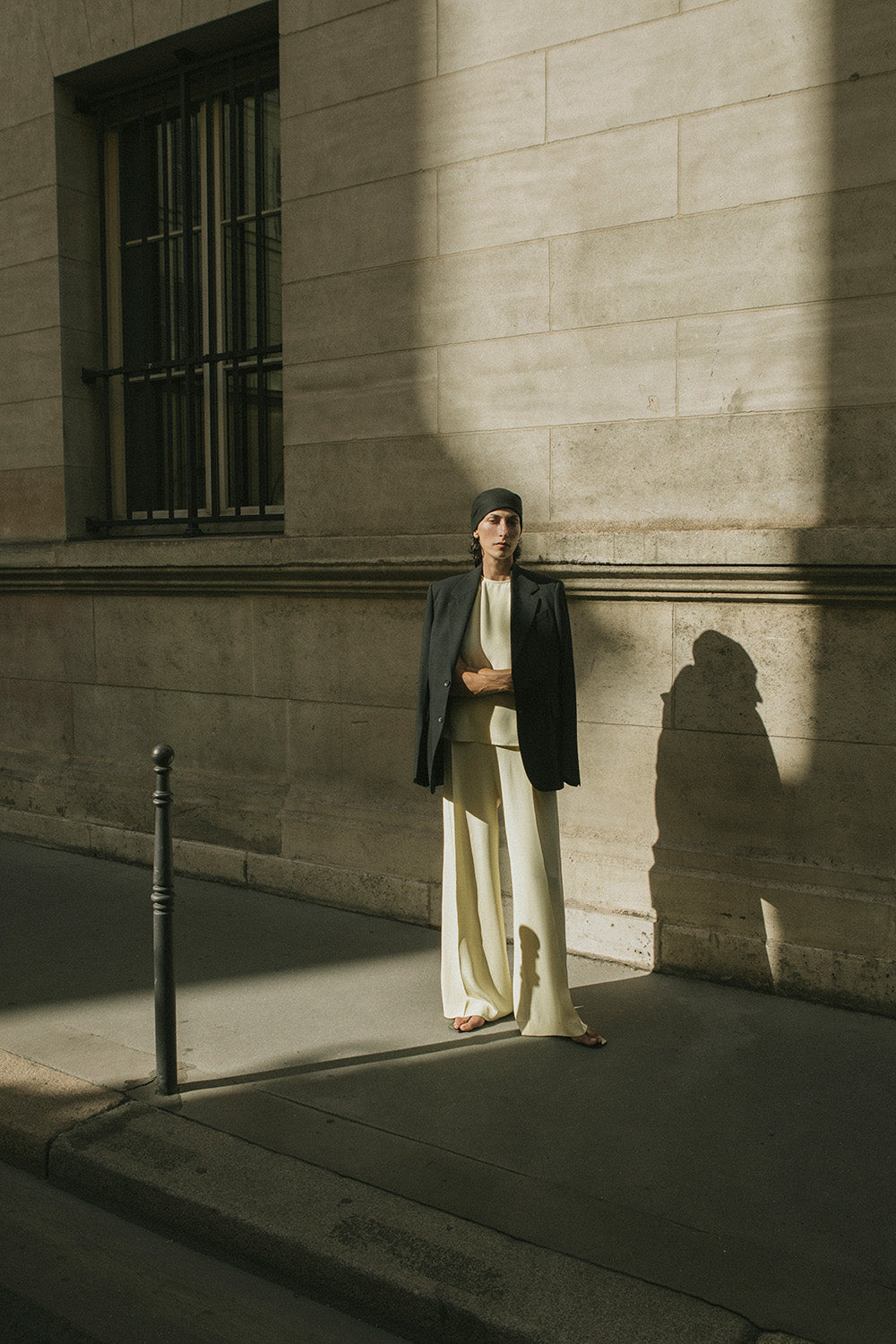 Bright tones and modern cuts in crepe silk, cotton, and wool. A versatile collection with garments of strong yet gentle character. A collection inspired by luminance, and the first bright sun rays entering from a dark winter.  
 Draped scarves, and soft dyes inspired by the cinematic influences of Maria Magdalena. Layering lengths, inspired by religious and traditional costumes. The light that opens after winter and spring and how it reflects onto different structures and materials. The bright yellows were inspired by the soft and vibrant colors of Georgia O'Keeffe's artworks.  
Blazer MORRIS, Top AMI, Trousers ASAMI, Scarf ROSHAN