Cotton is made from natural fibres and comes with many natural advantages. It is soft, breathable and has hypoallergenic properties.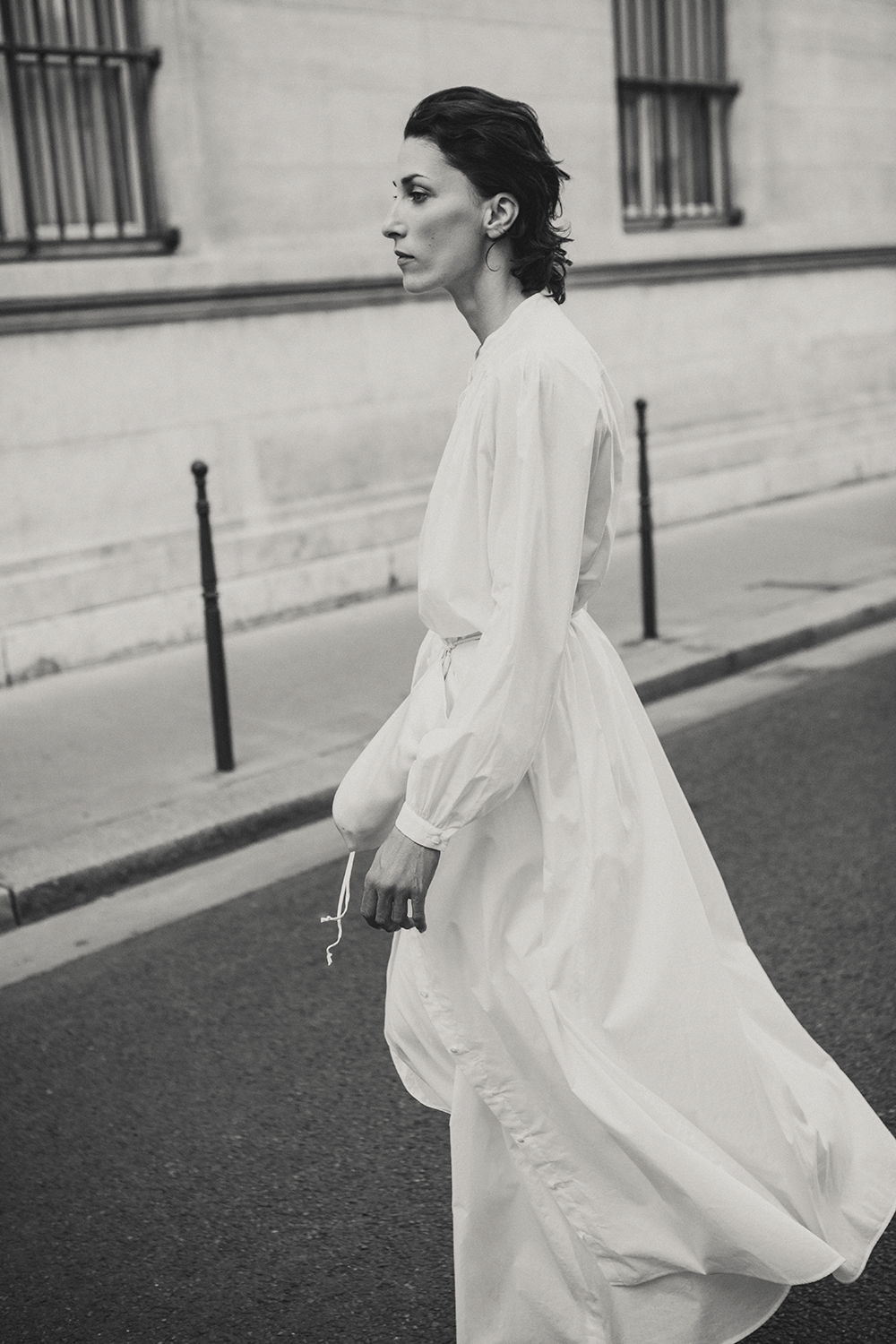 How to store
Cotton is a durable fabric, great for daily wear. Cotton shirts and dresses are best to hang to prevent creases Cotton prefers to be stored in dry, dark and cool places. Our 100% cotton garments protect themselves from moths eating the natural fibers, however, it is always good to have cedar balls at hand. Avoid storing your cotton in humid locations.
How to care
The best way to care for cotton is through steaming, it gives the textile fibers nourishment. Steaming also removes odors and kills eventual bacteria. If ironing is needed, keep the garment slightly damp.
How to wash
Cotton should not be washed too frequently. When washing, hand-wash, dry cleaning is preferred, or low-temperature programs with mild detergent. Prepare the garment inside out. Denim and cotton should not be washed too often to maintain their proper color, form, and quality.