Discover the inspiration behind the collection with creative director Florence Cools.
The collection that transforms the transitioning wardrobe into an effortless celebration from January to July. With additional pieces for him and her.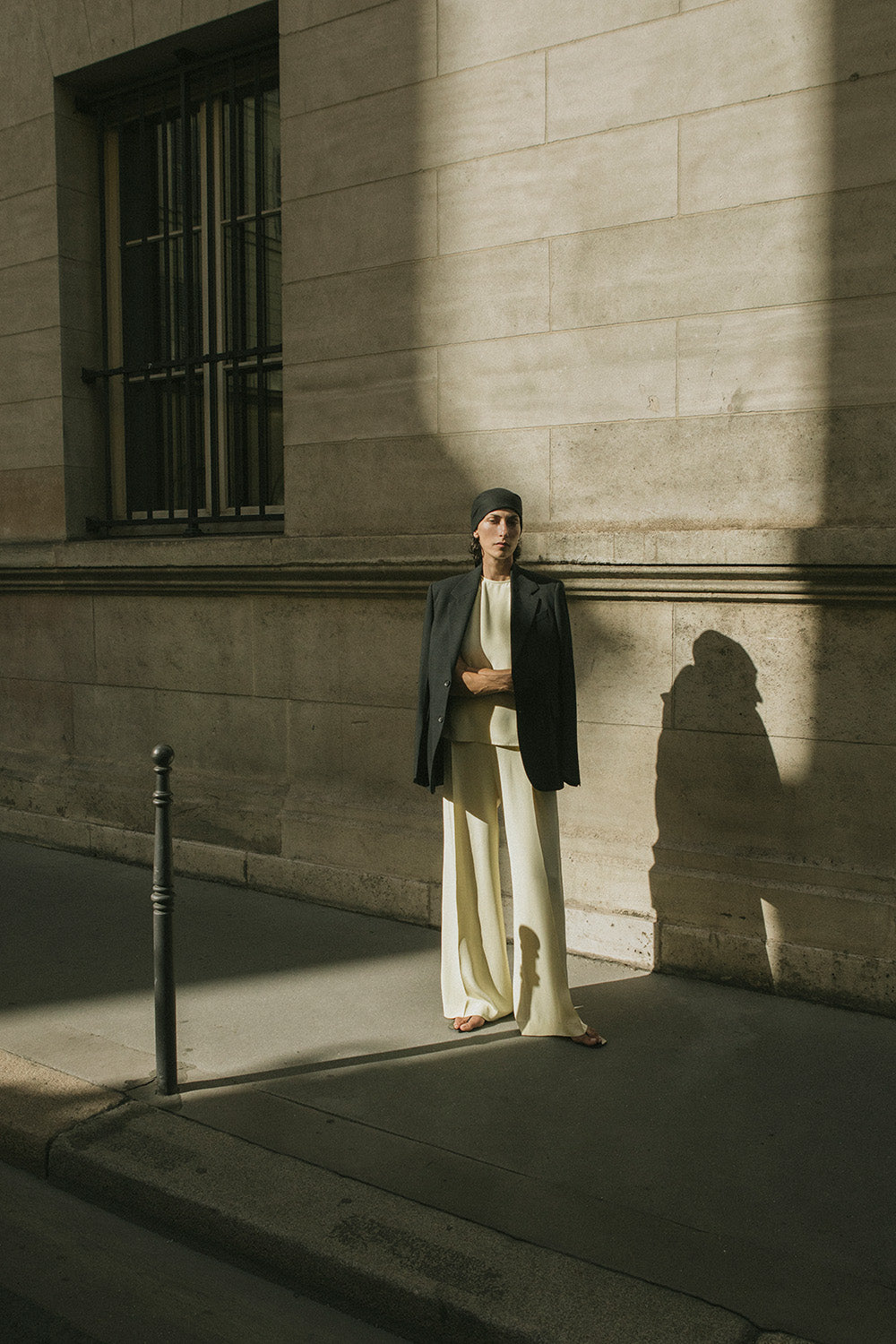 Tell us about the Fair Light Collection?
Florence: This collection is focused on a seamless transition from January to July by combining bright tones with modern cuts. It is a versatile collection where each piece has a strong personality and contributes to beautiful storytelling layered and combined. There are new styles and fabrics occurring while also bringing back favored designs such as the Jacqueline dress, Minako Jumpsuit, and the Clementine skirt. Inspired by luminance, bright sun rays softly reflect onto building tonalities and structures.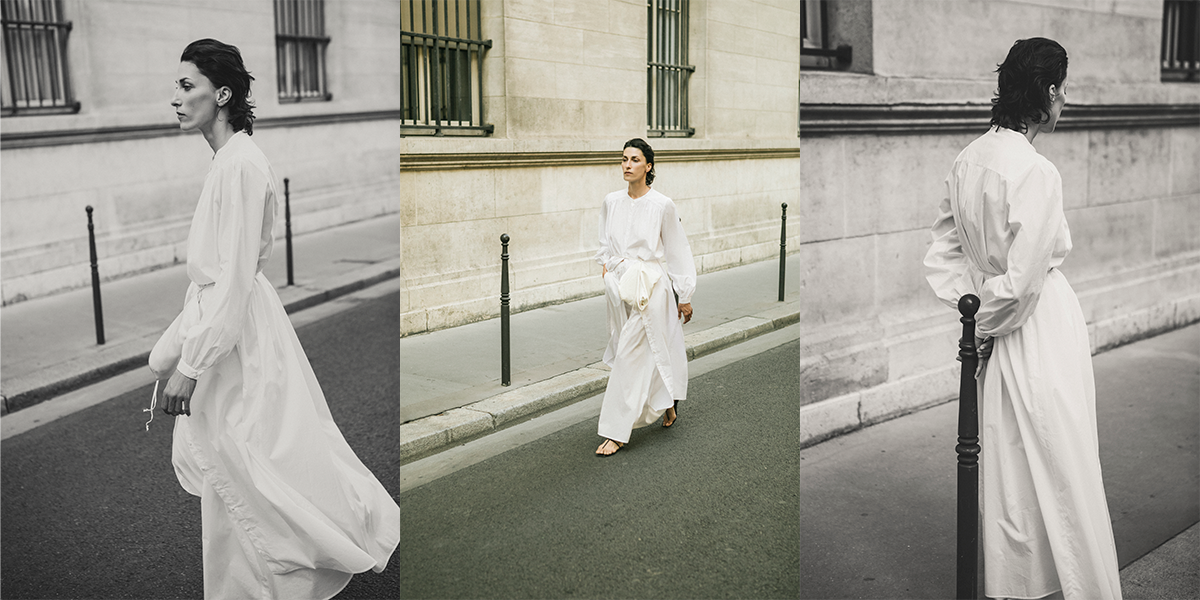 Shirt AGNI, Skirt GLORIA, Bag MARTHA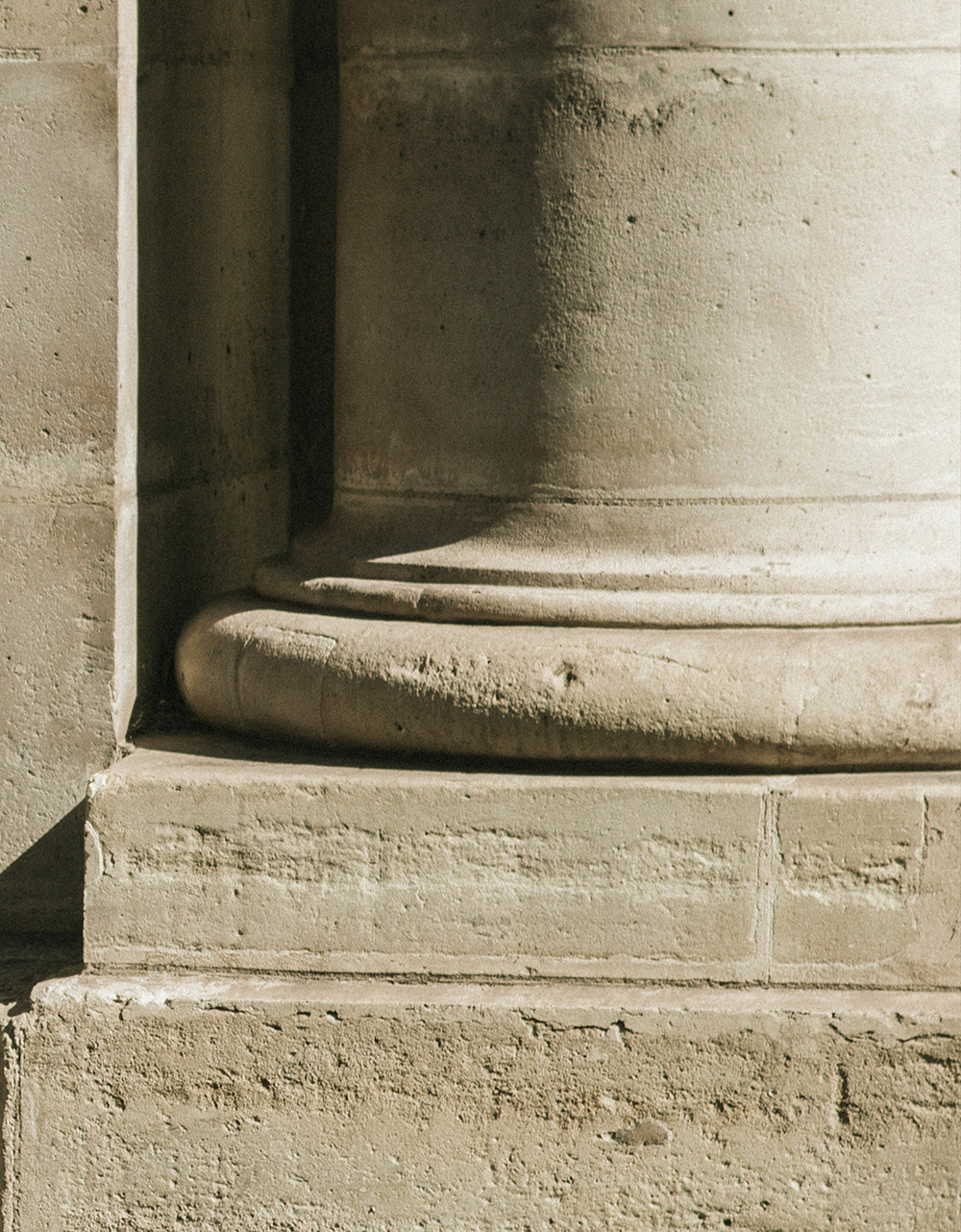 What was the main source of inspiration behind the first designs?
Florence: My first starting point was after watching the movie Maria Magdalena, I was very inspired by the draped scarves, the linen, and natural fabrics and dyes. I have always been inspired by sunlight, especially the light that opens up after winter and spring and how it reflects onto different structures and materials. The collection consists of heavenly soft pieces, slightly inspired by religious and traditional costumes, while the other part of the collection is more modern and bright. 
In the early months of the year, we are focused on our signature monochrome palette. The natural creme beige is inspired by the Lutetian Limestones that dress the Haussmann buildings of Paris. Also known as the Paris Stone. For the warmest months, I have designed cotton and cooling linen pieces. 
"The natural creme beige is inspired by the Lutetian Limestones that dress the Haussmann buildings of Paris."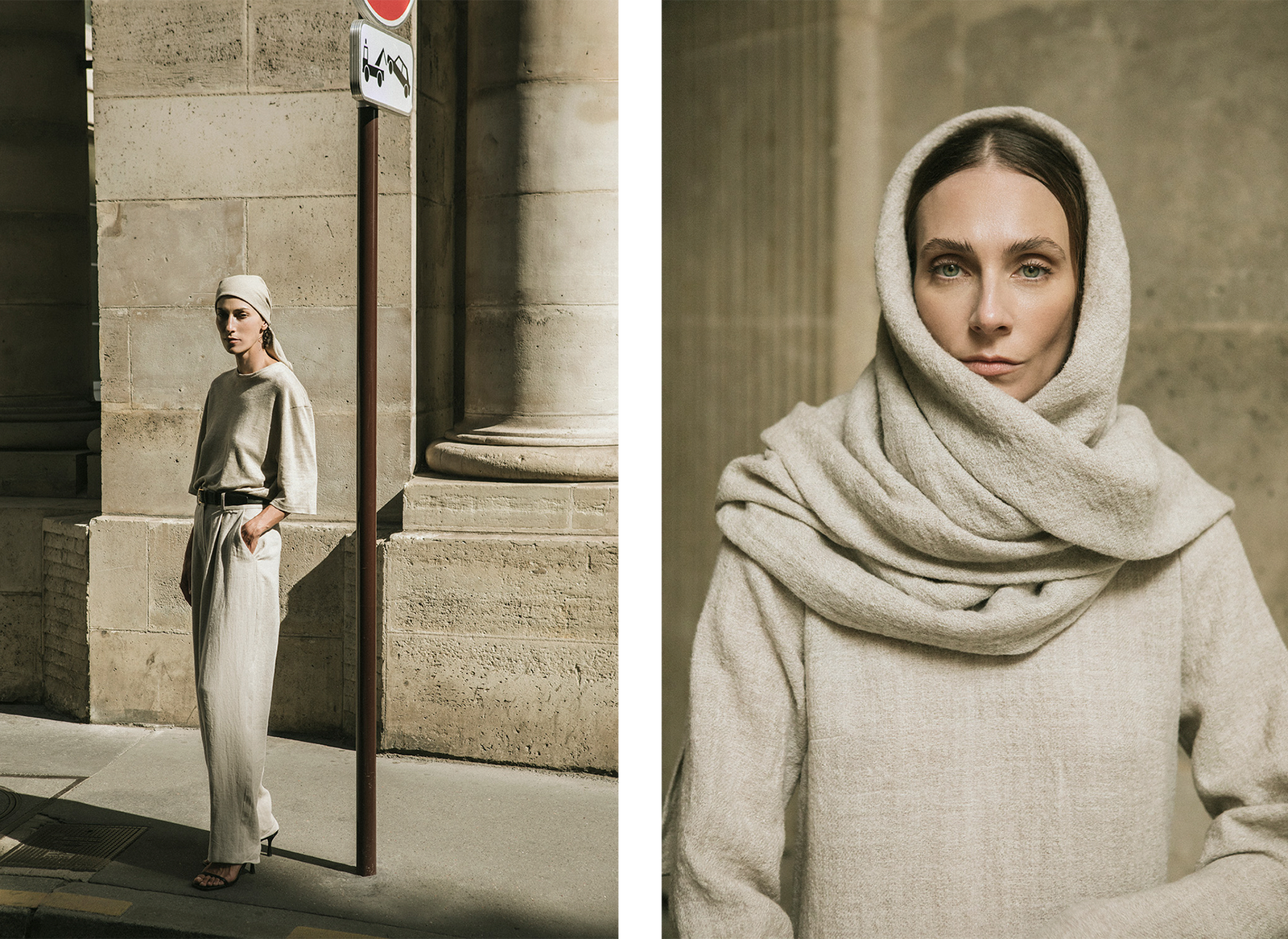 Left: Trousers SADA, T-shirt ALFRED, Scarf ROSHAN, Belt CHARLIE Right: Scarf ADELIA, Dress ABELUN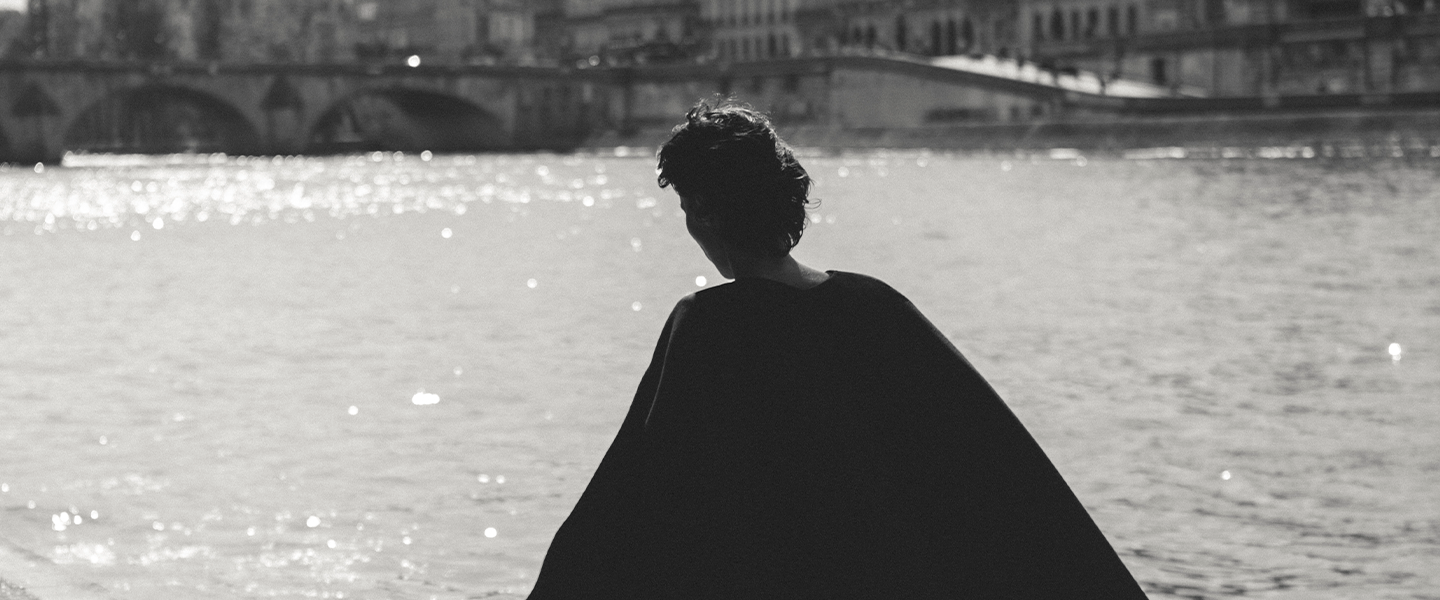 Tell us more about the depth of the materials.
Florence: We continue with our signature antiallergen mulberry silk linings, and our 100% silk dresses and also introduce the natural Italian wool and Japanese linen combinations. I personally admire combining a structured wool blazer from the early drop to the buttercream crepe silk sets for those early summer months.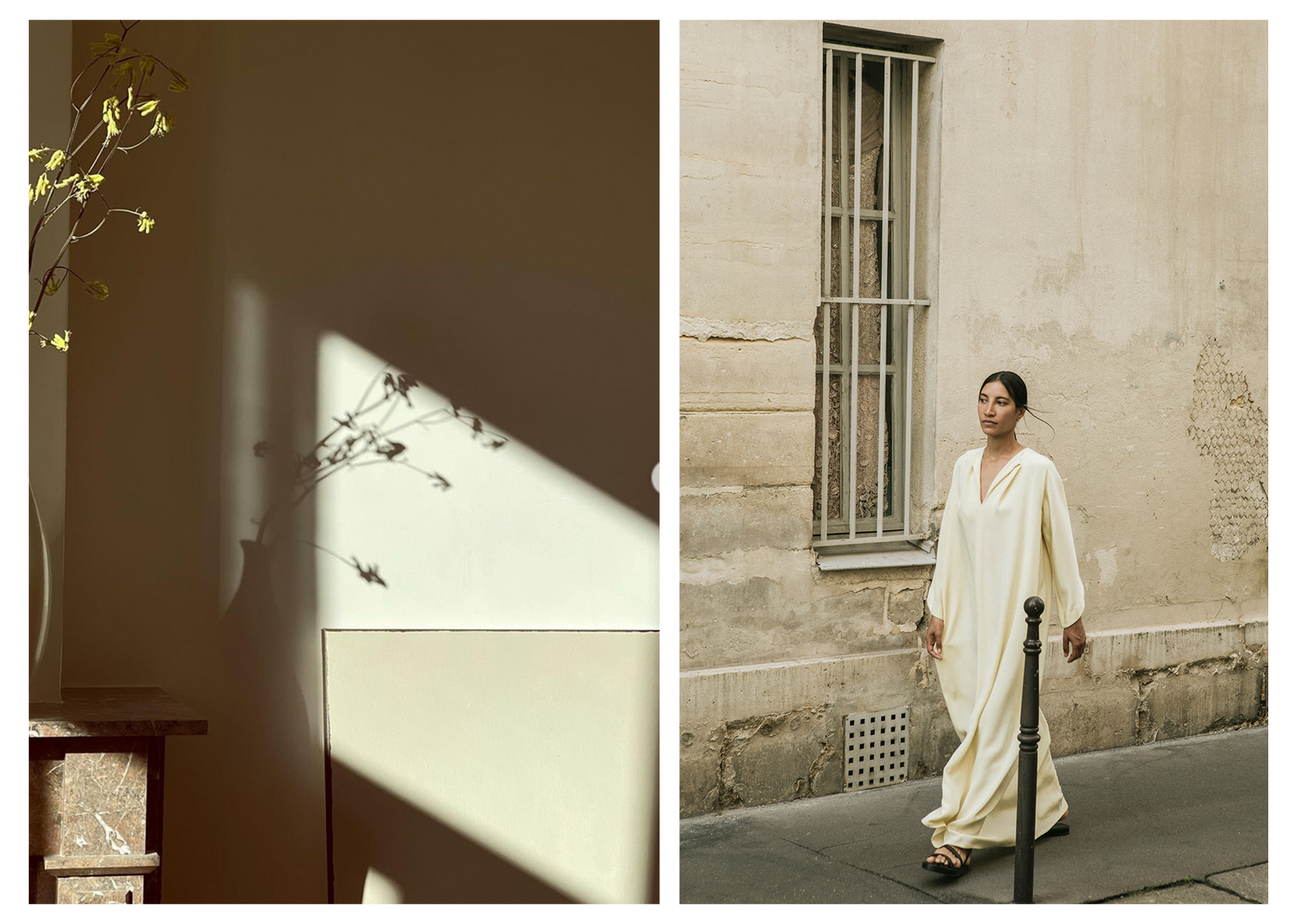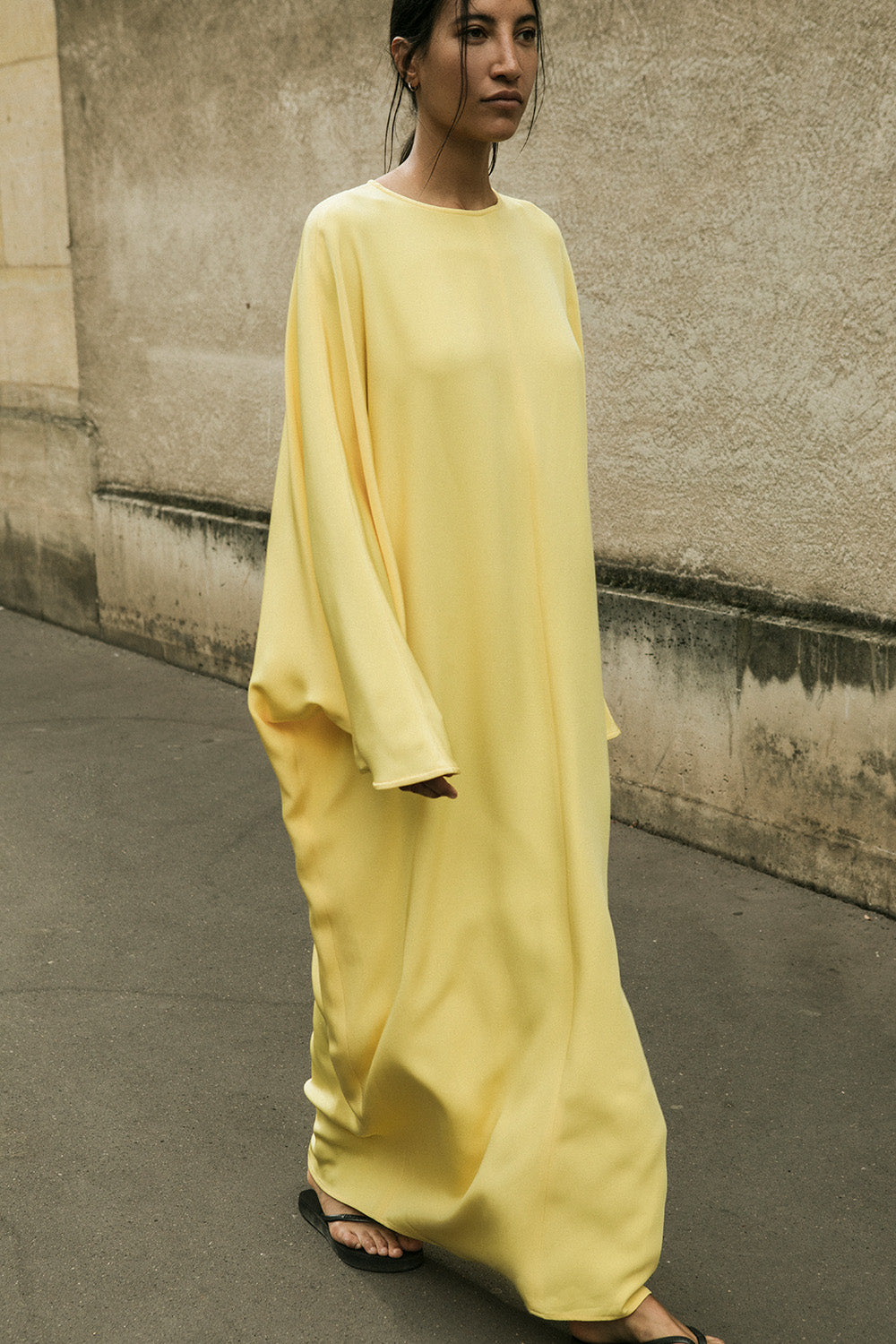 Could you share more about the color palette for the later drops?
Florence: As we walk closer to spring we introduce tones of yellows. We added our signature yellow that we first brought in 2019 and combined it with a softer butter yellow. This palette both softer buttercreams and bright yellows is inspired by Georgia O'Keffee's artwork 'Yellow Sweet Peas'. We are also introducing more blues in the form of jeans inspired by the soft skylight blues in her artworks like 'Pelvis'.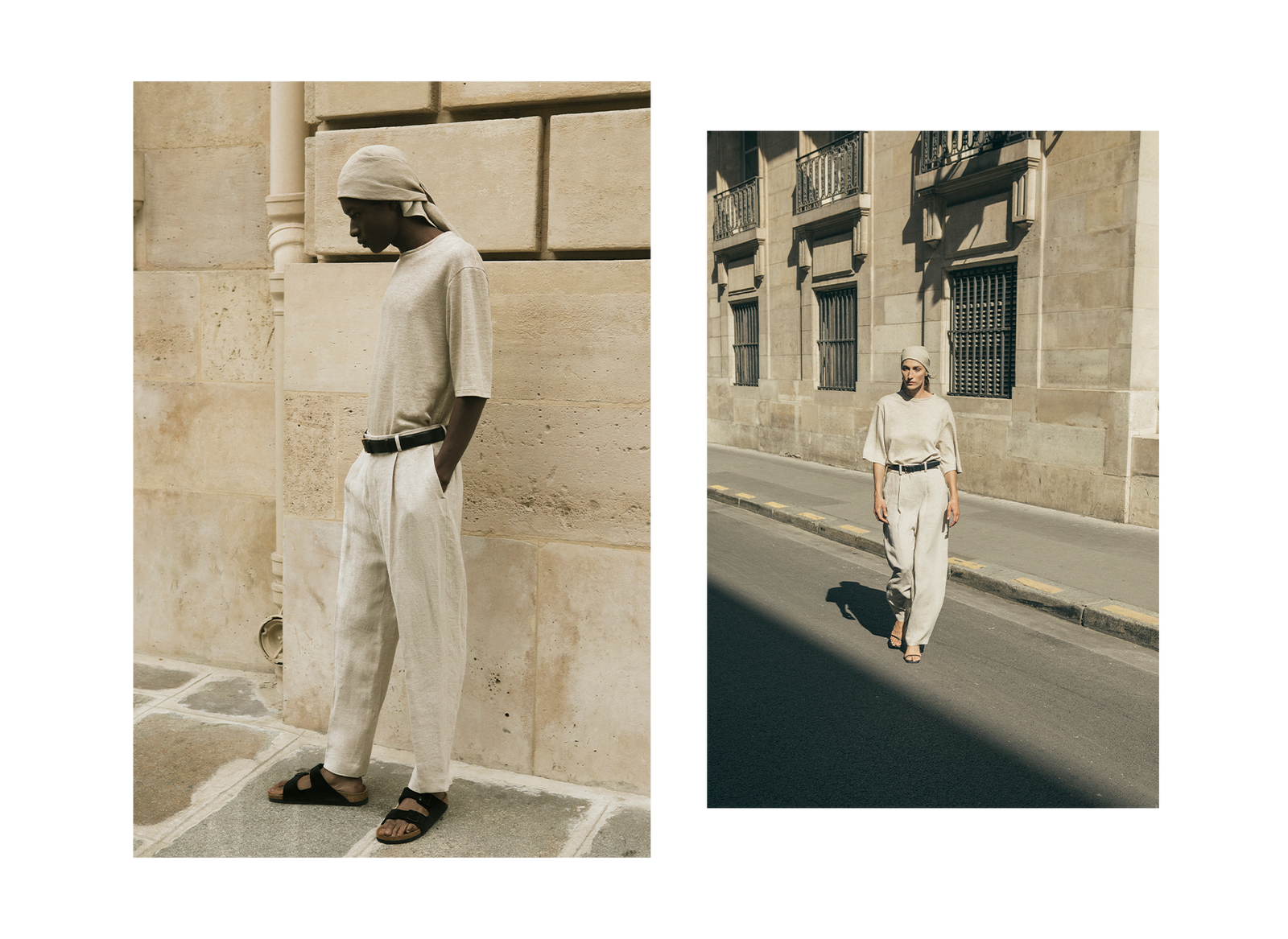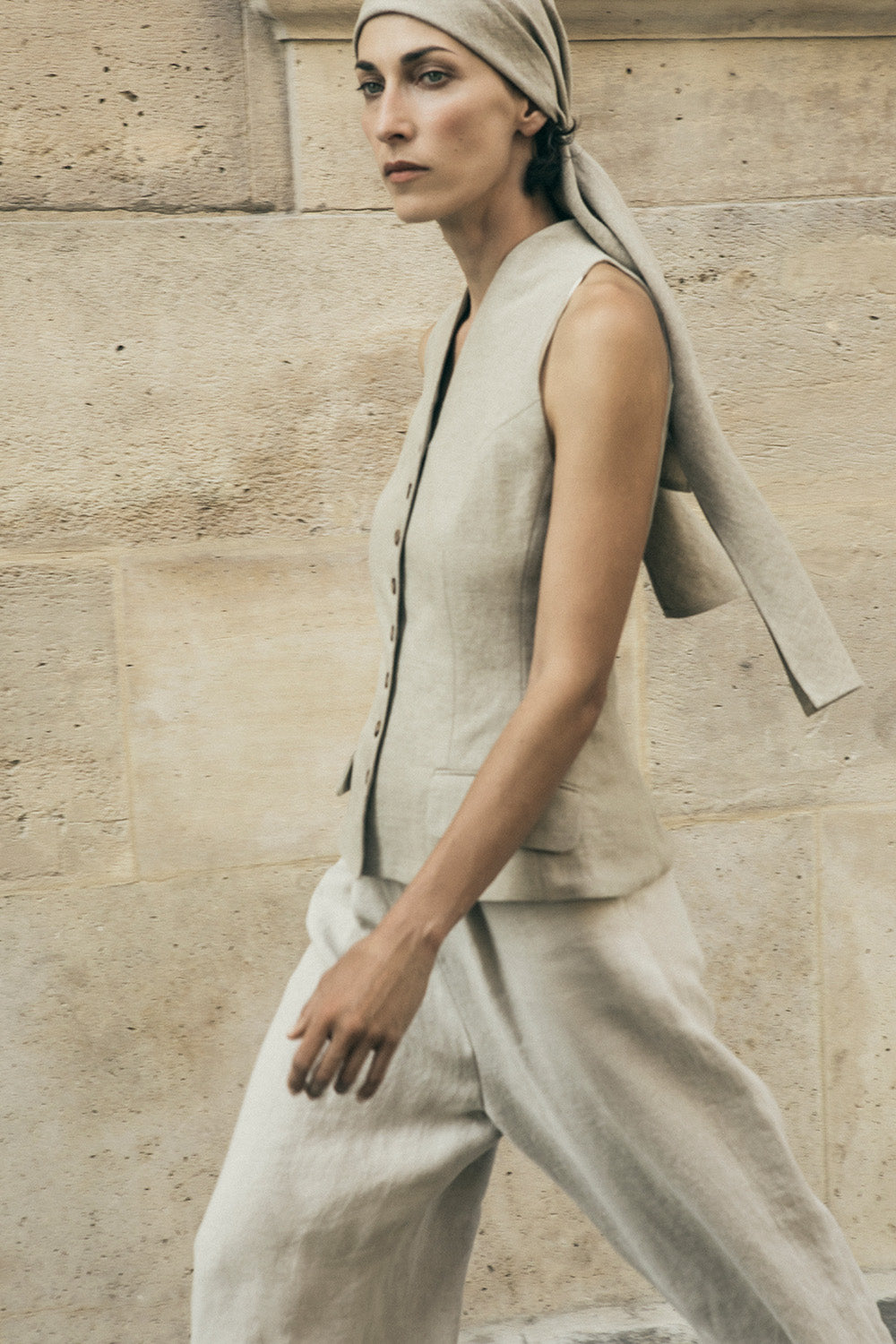 What additions can we prepare to see on the 'His & Hers' side?
Florence: Linen and more light-weighted pieces. In September we introduced the first part of the His & Hers. Cashmere coats and wool trousers. Now we mix these pieces with a few more light linen pieces perfect for natural seasons of warmth, where we might need some more breathable styles. The Morris will be introduced in linen and a few more exciting pieces. 
Pure natural tones. With its soft yet luminant color palette and carefully chosen fabrics.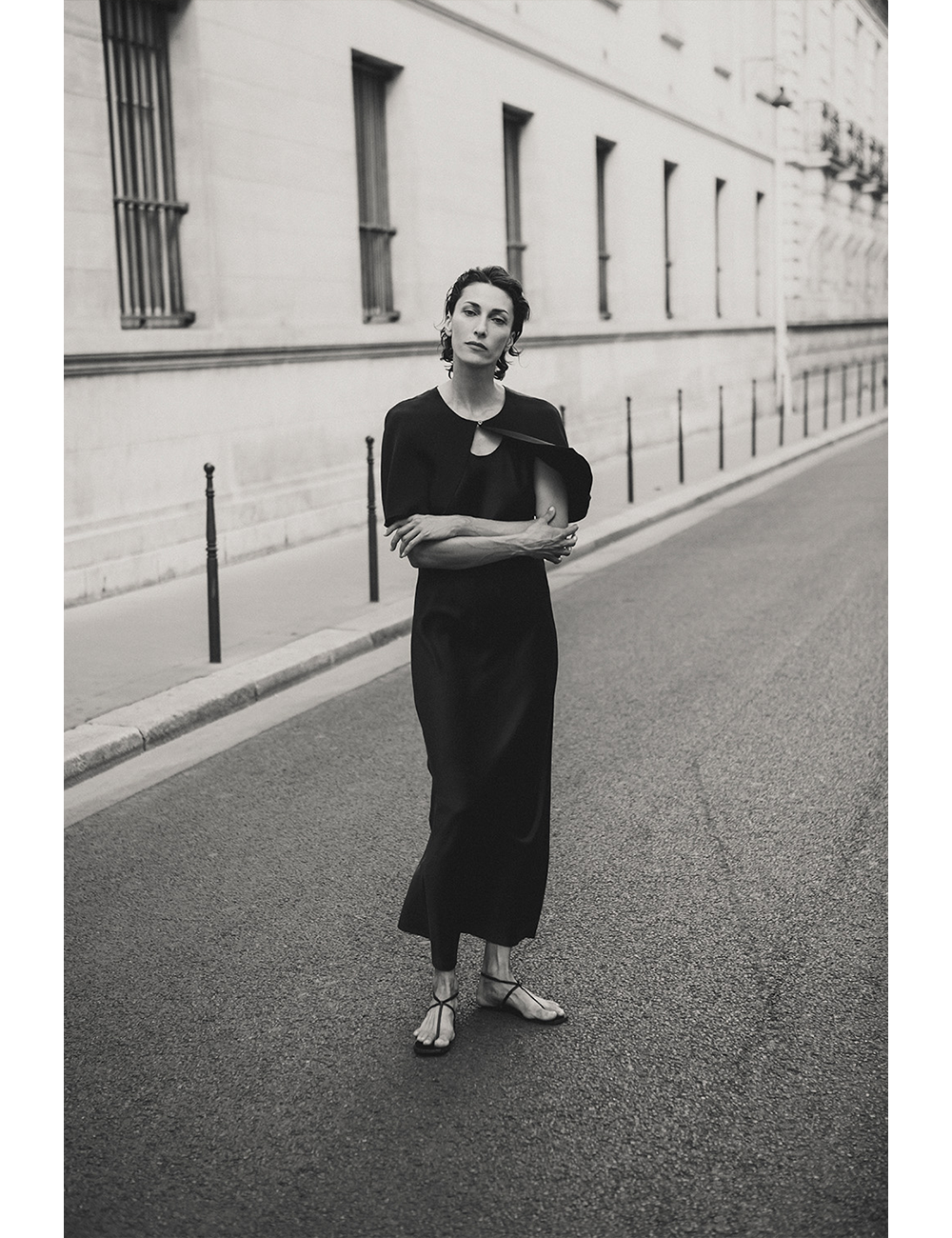 Shop the styles from the Fair Light Collection