I believe that one of the secrets to life is to romanticize every little moment. Paris is a unique city, it helps me to open my mind and is also where I design my collections. I wanted to share with you my favorite spots to visit on a weekend to be inspired.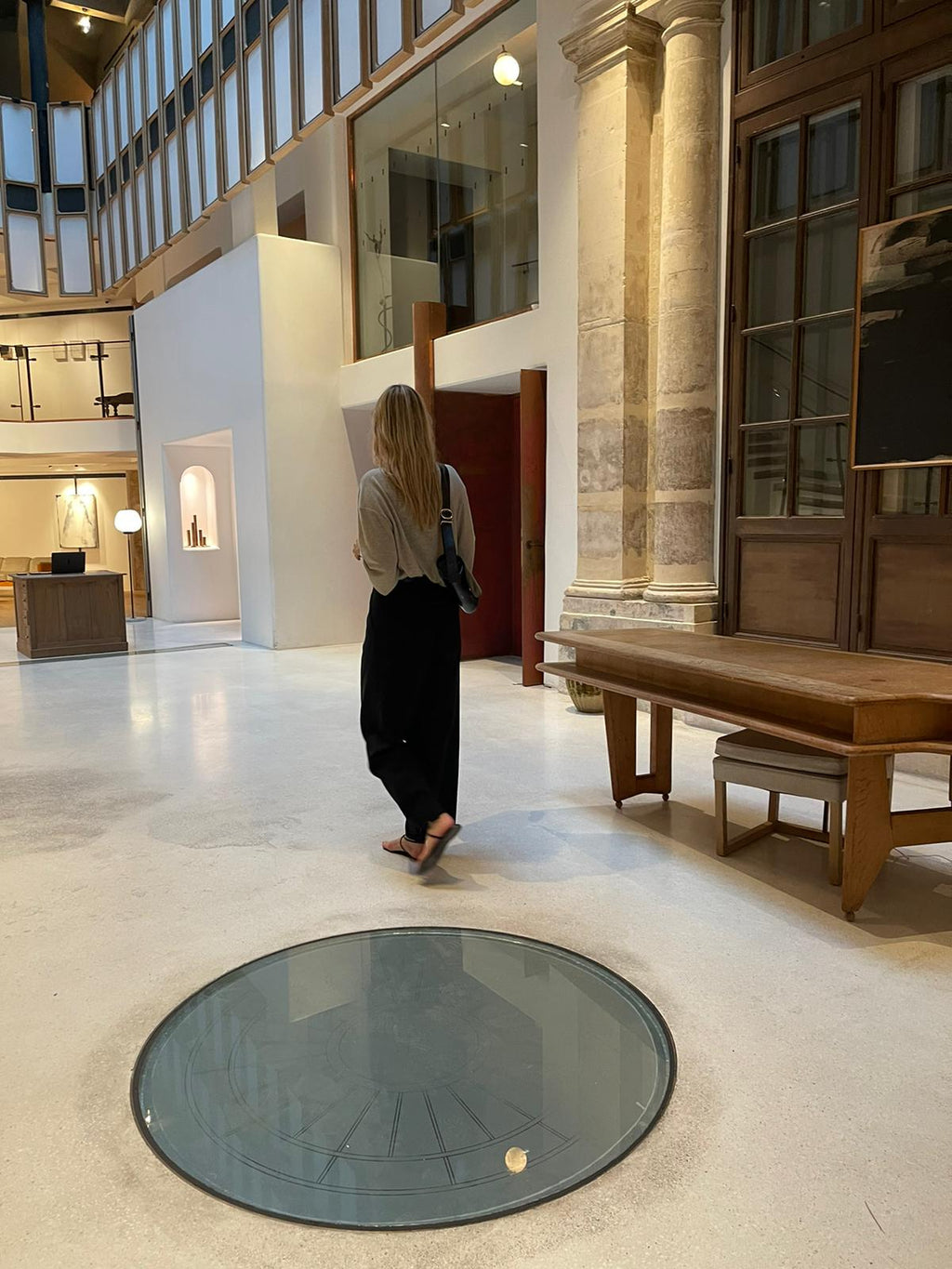 The tea-experience of a kind
Let me introduce you to my first location: Ogata. A true Japanese experience in the heart of the old Jewish quartier of Paris. The tea ceremony here is a unique experience. Everyone with an appreciation for tea, refined handling, and design must make a visit. There is also a gallery where new Japanese talents are presented. Don't forget to visit the shop, this is where I purchase my green tea, matcha powder, and of course the most exquisite mochi. A visit to Ogata is a truly delightful moment that triggers all my senses. 
OGATA – 16 Rue Debelleyme, 75003 Paris
"Everyone with an appreciation for tea, refined handling and design must make a visit."
To feed the senses
Centre Pompidou
This is of course also a must, the collection of modern and contemporary art they showcase is really at the base of a lot of inspiration for La Collection. Find here fantastic works by Cy Twombly, Kandinsky, Miro, Yves Klein, Jean Dubuffet, Matisse, Picasso, Fernand Léger, Robert Motherwell, Alexander Calder, … fair to say, all the great. 
CENTRE POMPIDOU - Place Georges-Pompidou, 75004
Atelier Brancusi 
I love to pass by Atelier Brancusi whenever I visit Centre Pompidou, it is small but every time I am more than inspired by all the structures, colours, and shapes Constantin Brancusi made and kept in exactly this composition in his atelier. Constantin called his new works 'mobile groups' because it was important to him how the connections between the works happened. By the end of his life, Brancusi stopped creating sculptures and focused solely on their relationship withing the studio.   
ATELIER BRANCUSI - Place Georges-Pompidou, 75004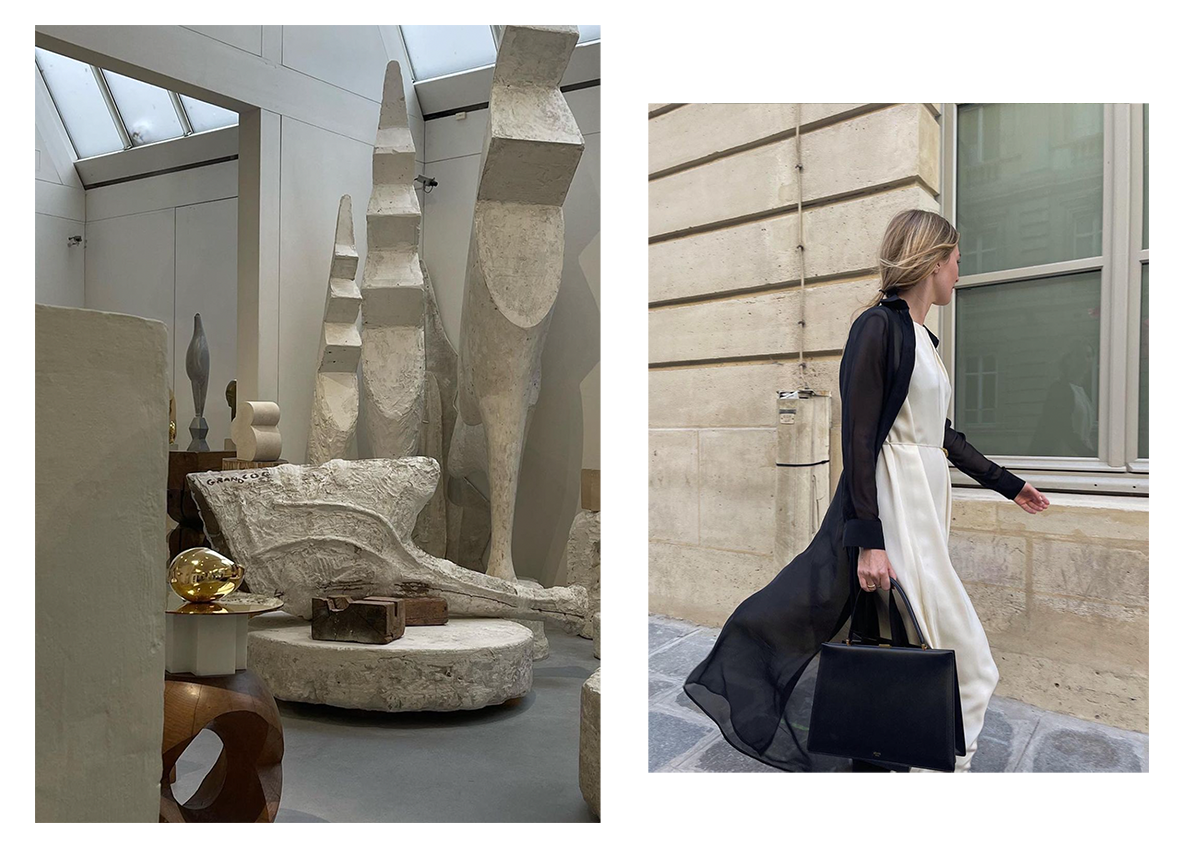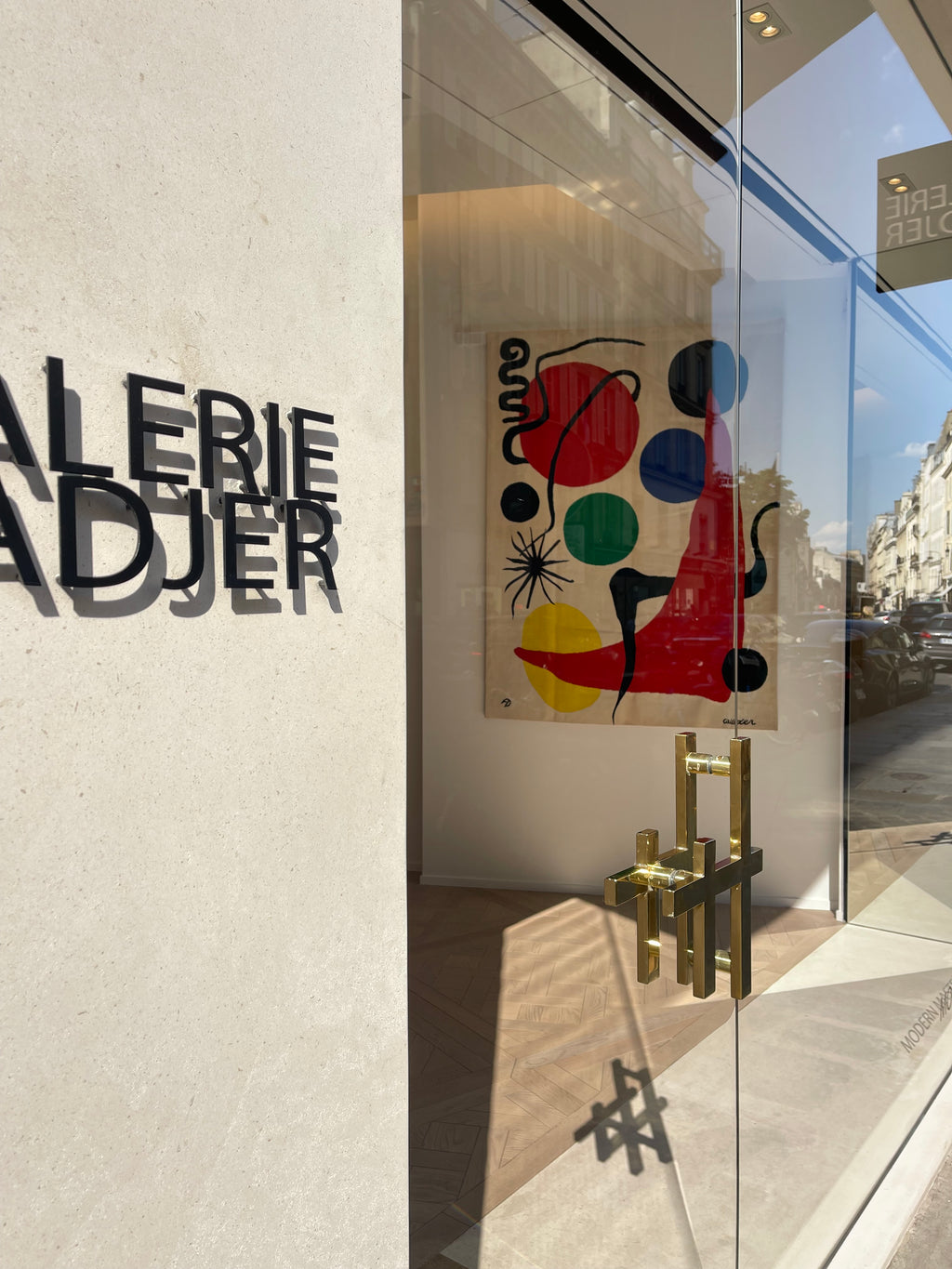 Eyes on the wall
This gallery has a unique selection of antique and modern tapestry. I love to spend some time there and look at the incredible art in form of tapestry.
GALERIE HADJER - 102 Rue du Faubourg Saint-Honoré, 75008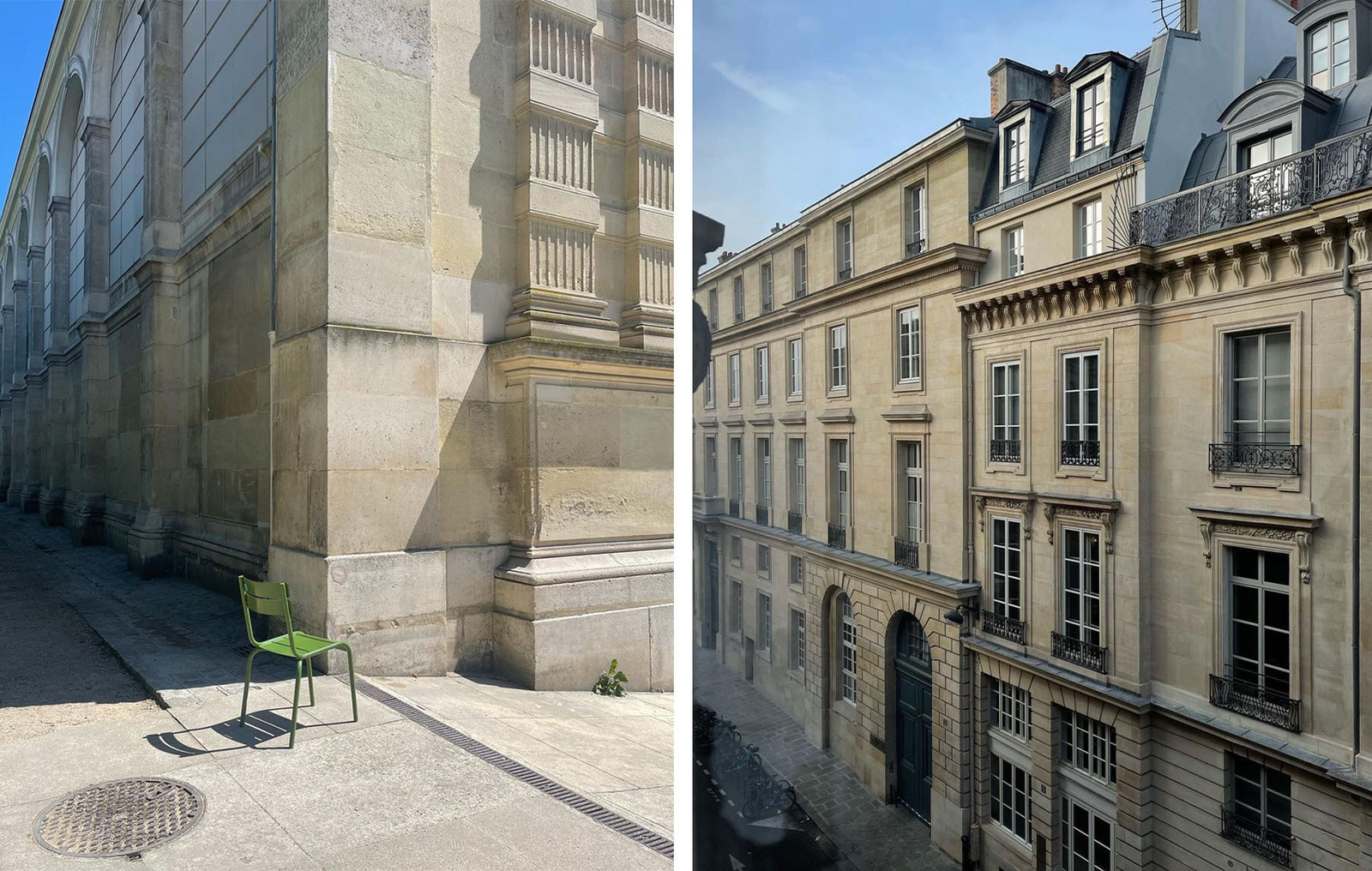 The haven for books
Books, books, and more books. From enduring classics to newfound treasures. A friend once took me here and I have been sold ever since. I tend to be able to spend (too much time) browsing their selection of art books. I adore coming home, reflecting on the day's discoveries while digging into a new masterpiece of a book.
OFR BOOKSTORE - 20 Rue Dupetit-Thouars, 75003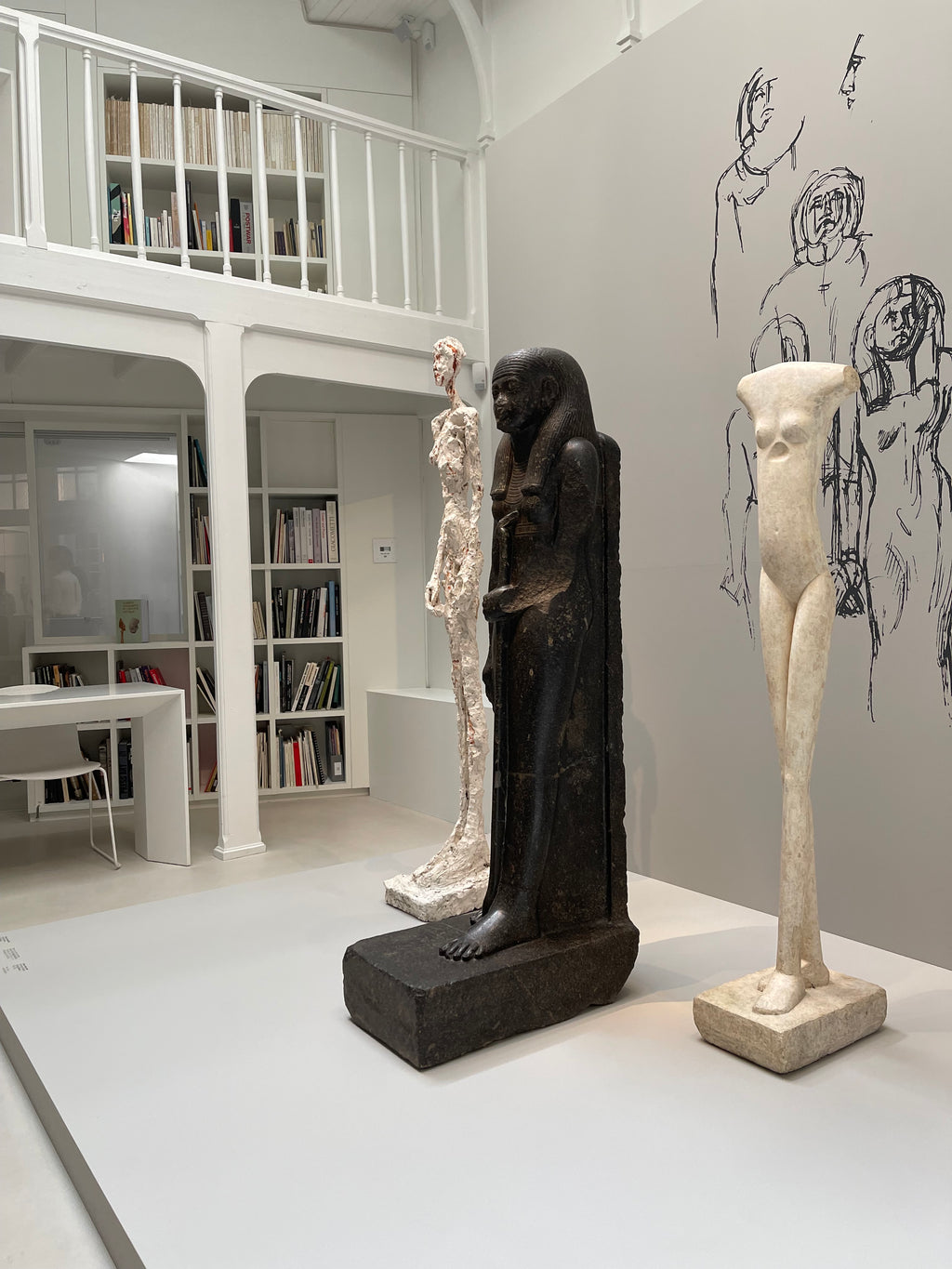 The Italian atelier 
From big museums back to small intimate ateliers with foundation Alberto Giacometti, this is set up in an amazing house built by Pascal Grasso. Giacometti's widow carefully had parts dismantled from his old atelier to place in the foundation after his passing. An inspiring place.
INSTITUT GIACOMETTI - 5 Rue Victor Schoelcher, 75014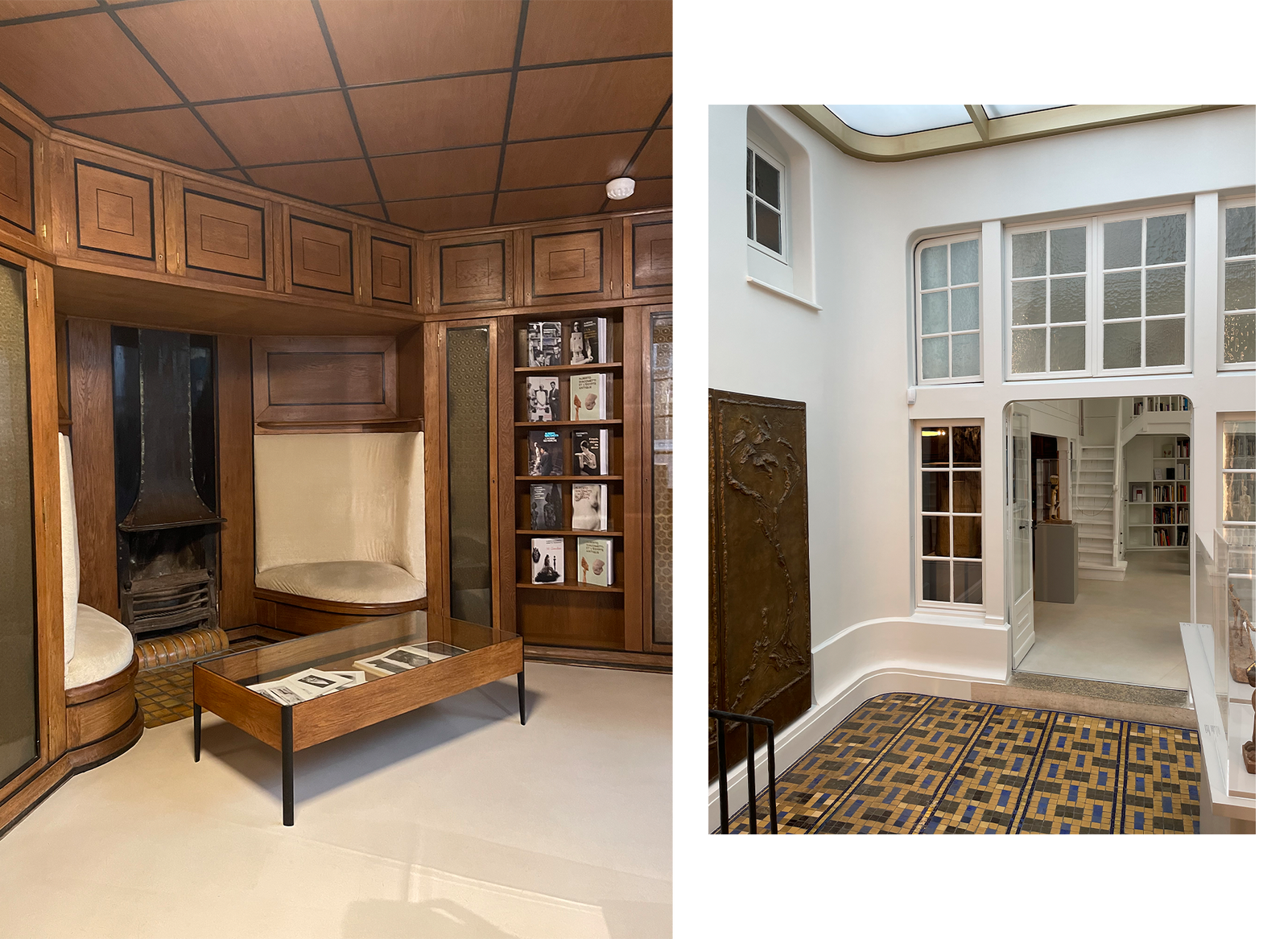 A moment in peace
Jardin des Tuileries

A game of pétanque in one of the many beautiful parks. My favorite is Jardin des Tuileries close to our showroom. Preferably in the shade of the Chestnut trees on a warm summer evening. It is a new evening tradition we do together as a team after long market days in the showroom.
JARDIN DE TUILERIES - Place de la Concorde, 75001
Hotel Particulier

The lieu for a pause. Paris is a city that holds an extraordinary amount of beauty, and the impressions during the day are many. I like to take a break and enjoy a good espresso in the garden here. It is for me the best way to have a calm moment with fresh air during a warm afternoon.
HOTEL PARTICULIER - 23 Av. Junot Pavillon D, 75018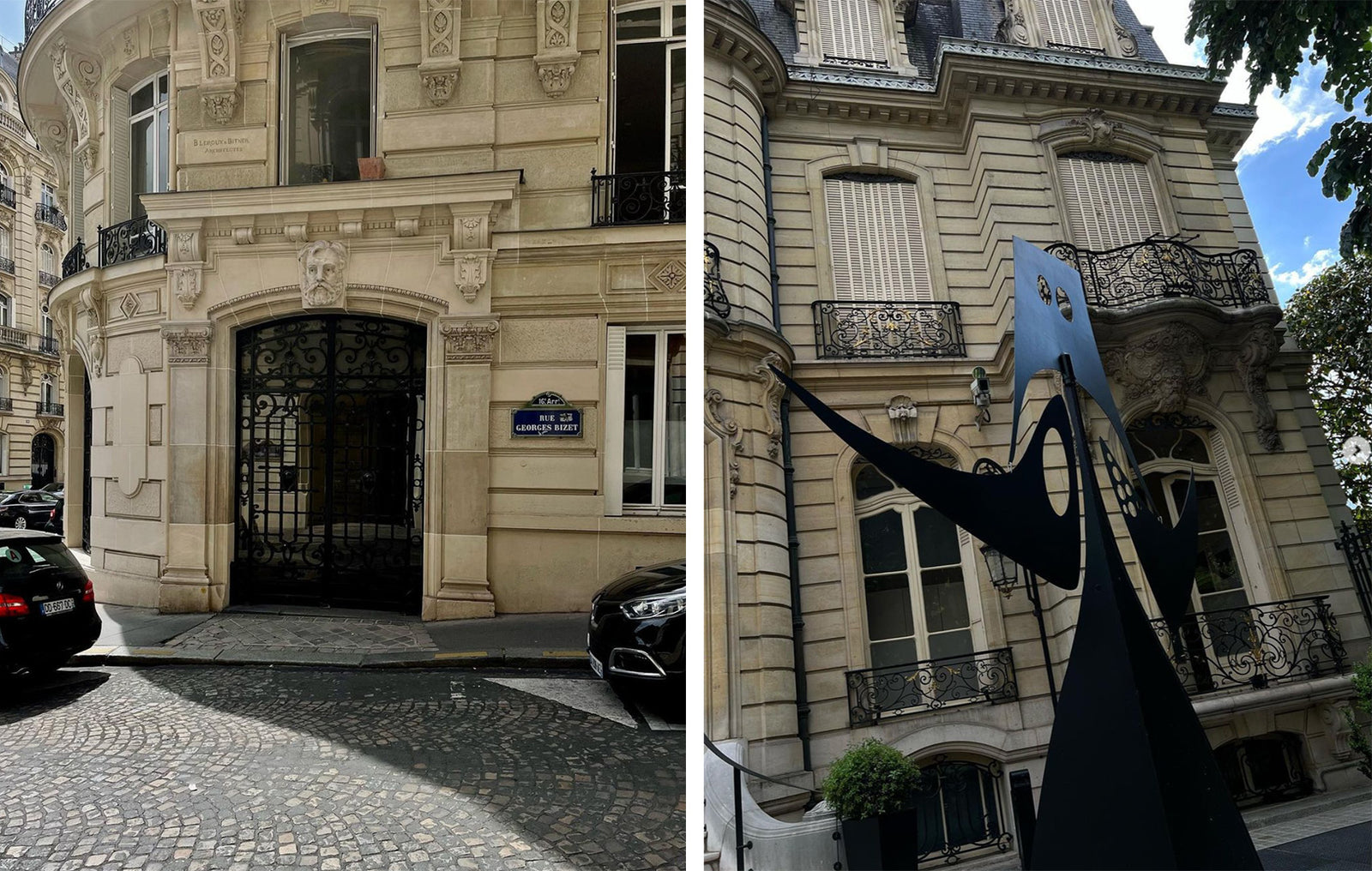 "Reflecting on the day's discoveries while digging into a new masterpiece of a book."
Evening delights
Drinks
To send myself back to Venetian pleasures I go to Le Crillon for the perfect Bellini.  Preferably I will place myself at the bar. With a side of Olives and delicious cashews. There is so much to it, it is very inspiring from the atmosphere, the live music, the décor, the people… and the perfect bellini. 
LE CRILLON - 10, place de la Concorde; 75008
Gastronomy
I recently discovered this restaurant Le Camondo. I deeply admire the food and the ambiance both inside and on the terrasse. French cuisine within a museum, what could be better? 
LE CAMONDO - 61bis Rue de Monceau, 75008