INTERVIEW
Laura Pasquino
Meet the artist behind the unique collaboration with La Collection.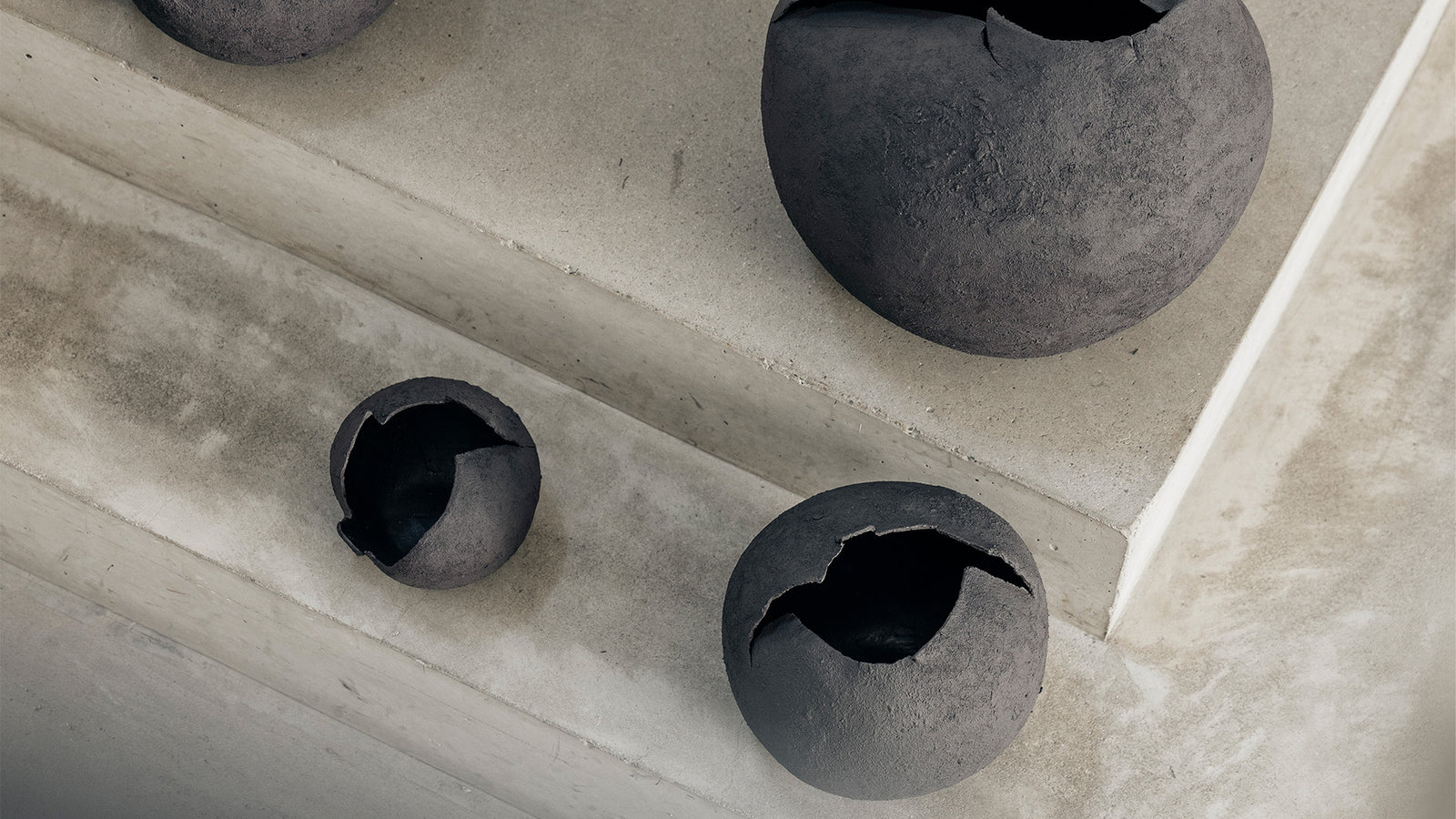 Laura Pasquino is an Amsterdam-based ceramic artist well known for her pure and dynamic creations. Born in Estonia with unique experiences and influences from her time in Japan and Portugal. Explore her practice, vision, and inspiration from natural textures and nuances.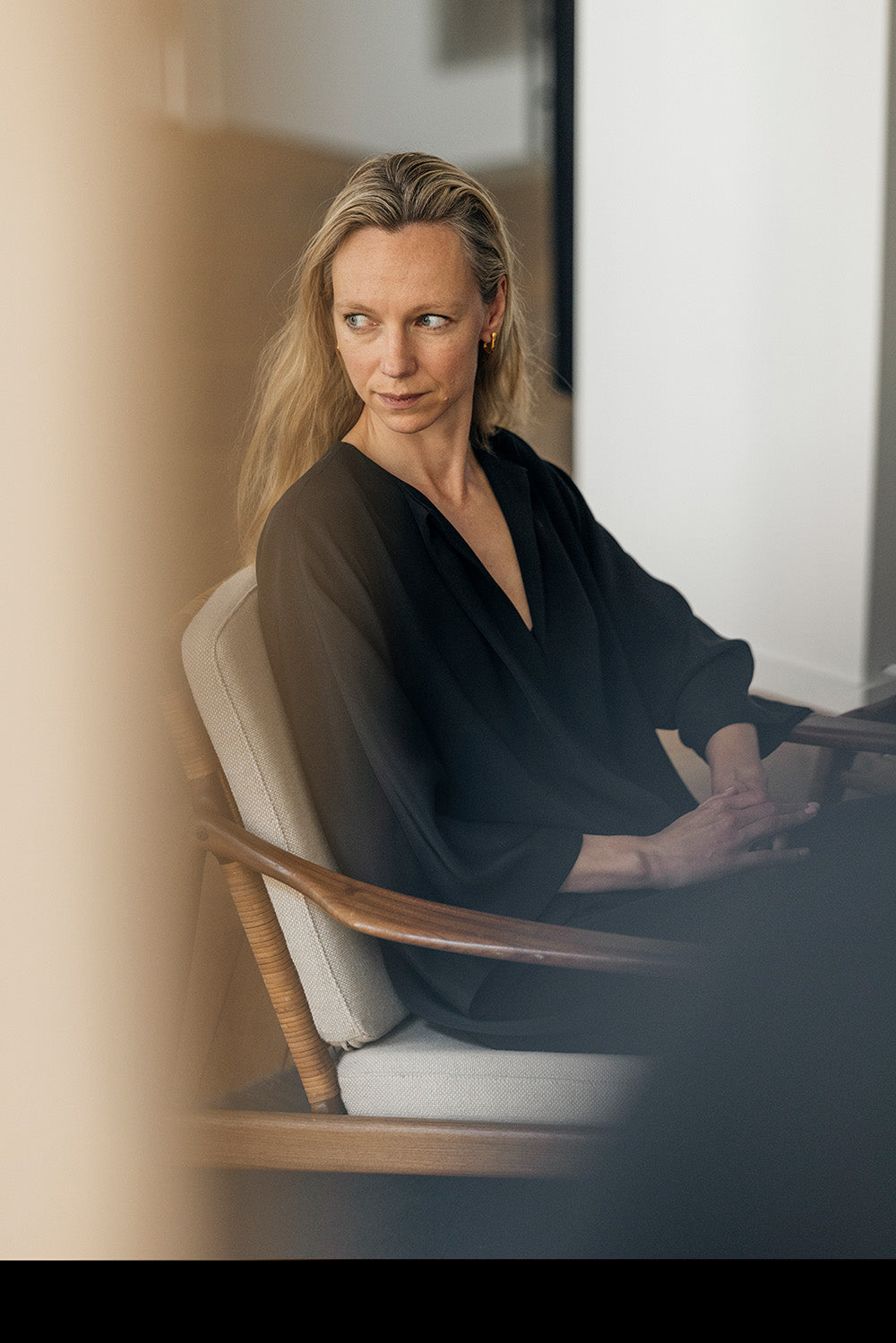 Tell us about your first creation in ceramic, and how did this piece come about?  
LP: My first ceramic piece was a vessel, quite similar to the shapes that I am currently still making. I guess I've always been drawn to spherical and organic forms. 
Where do you find your creative inspiration?  
LP: Inspiration can come from any direction but mostly from working with the clay itself.  I'm a nature lover and like "to observe and take references from the forces and formations of the natural world."Each piece celebrates the rawness and irregularities visible in the material to embrace the beauty in its purest state.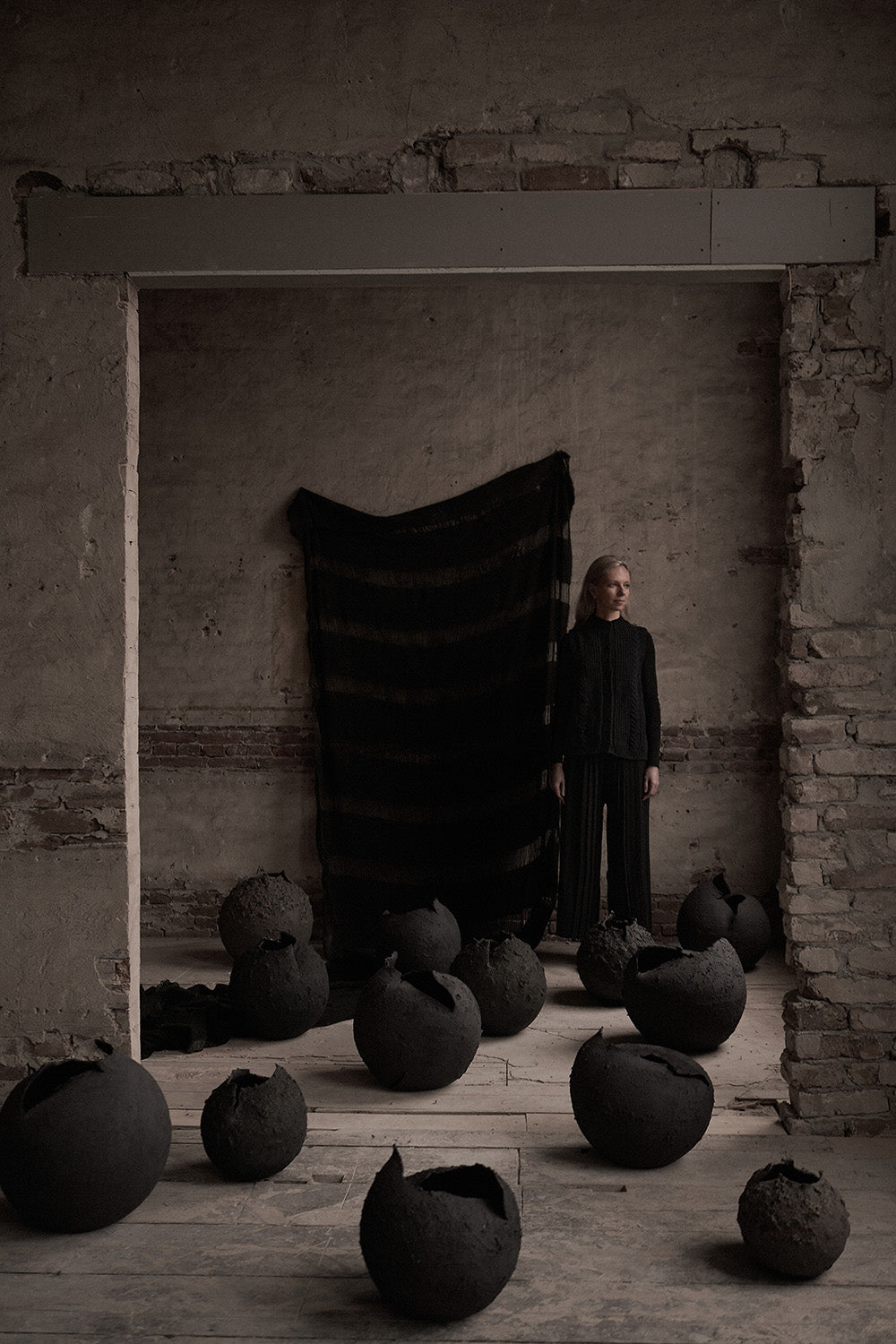 What made you decide to go to Japan and what is your most important lesson learned from this experience?   
LP: My fascination with their way of making ceramics. The philosophy, techniques, materials, and tools. The most important lesson is how to achieve complete freedom, creatively and emotionally.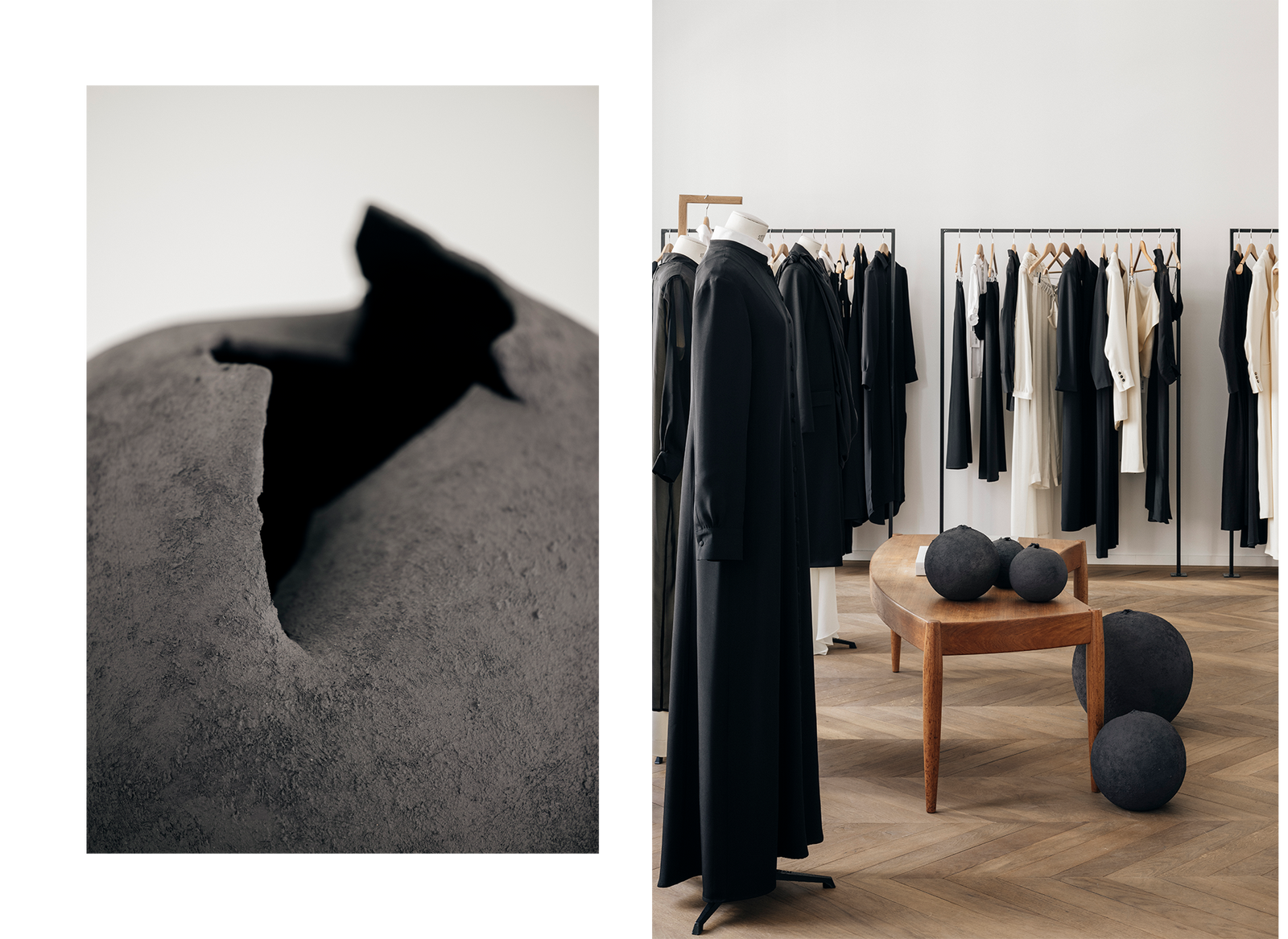 "The ideas take shape and stay in my head, I rarely sketch or write down anything."
How does a Laura Pasquino artwork go from idea to reality?  
LP: The ideas take shape and stay in my head, I rarely sketch or write down anything. I like to do extensive testing of the ideas on different types of clay and glazes until I getthe right result. There are preferred clays that I like to work with over and over again, but experimenting is also an important part of my work.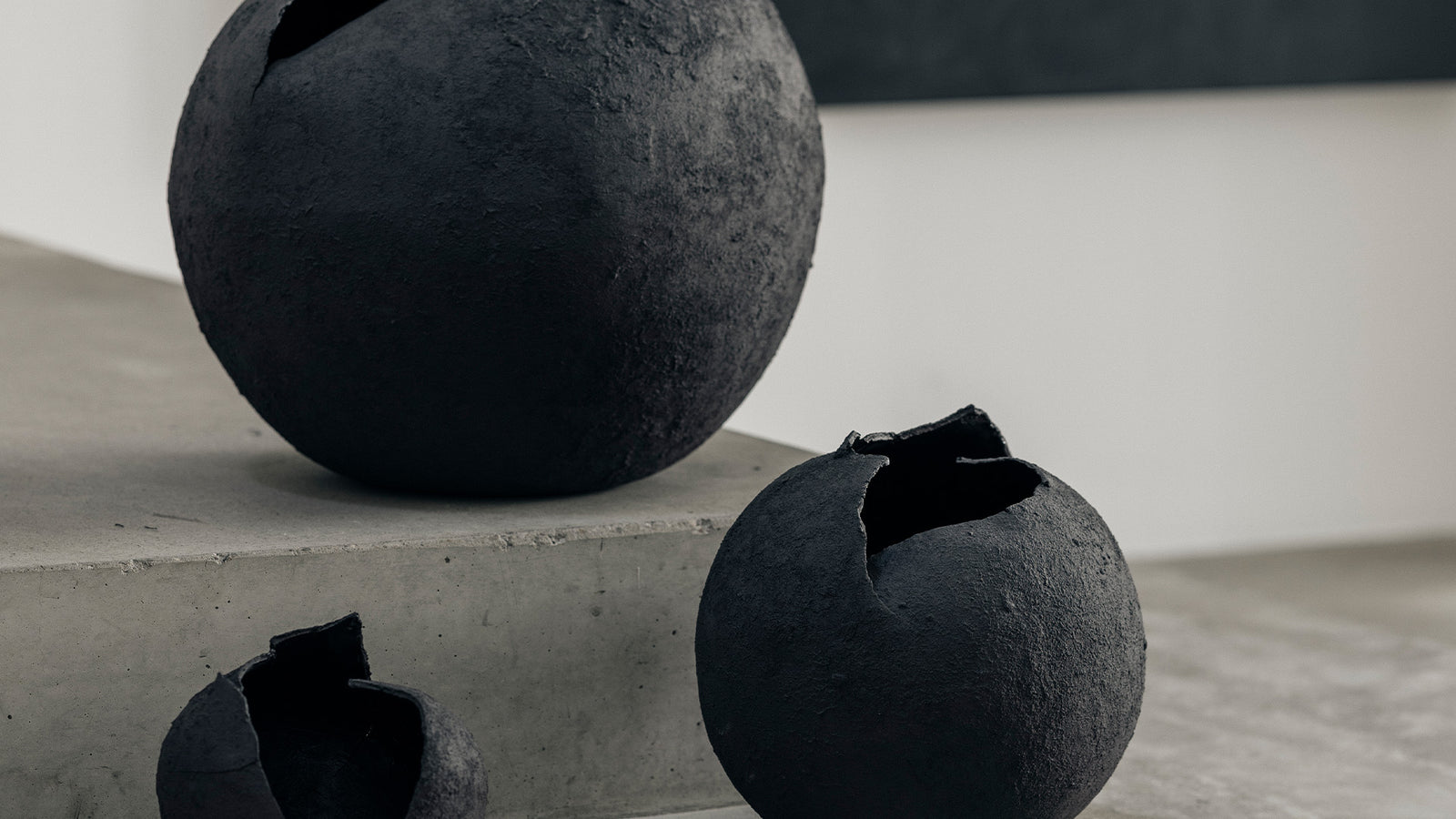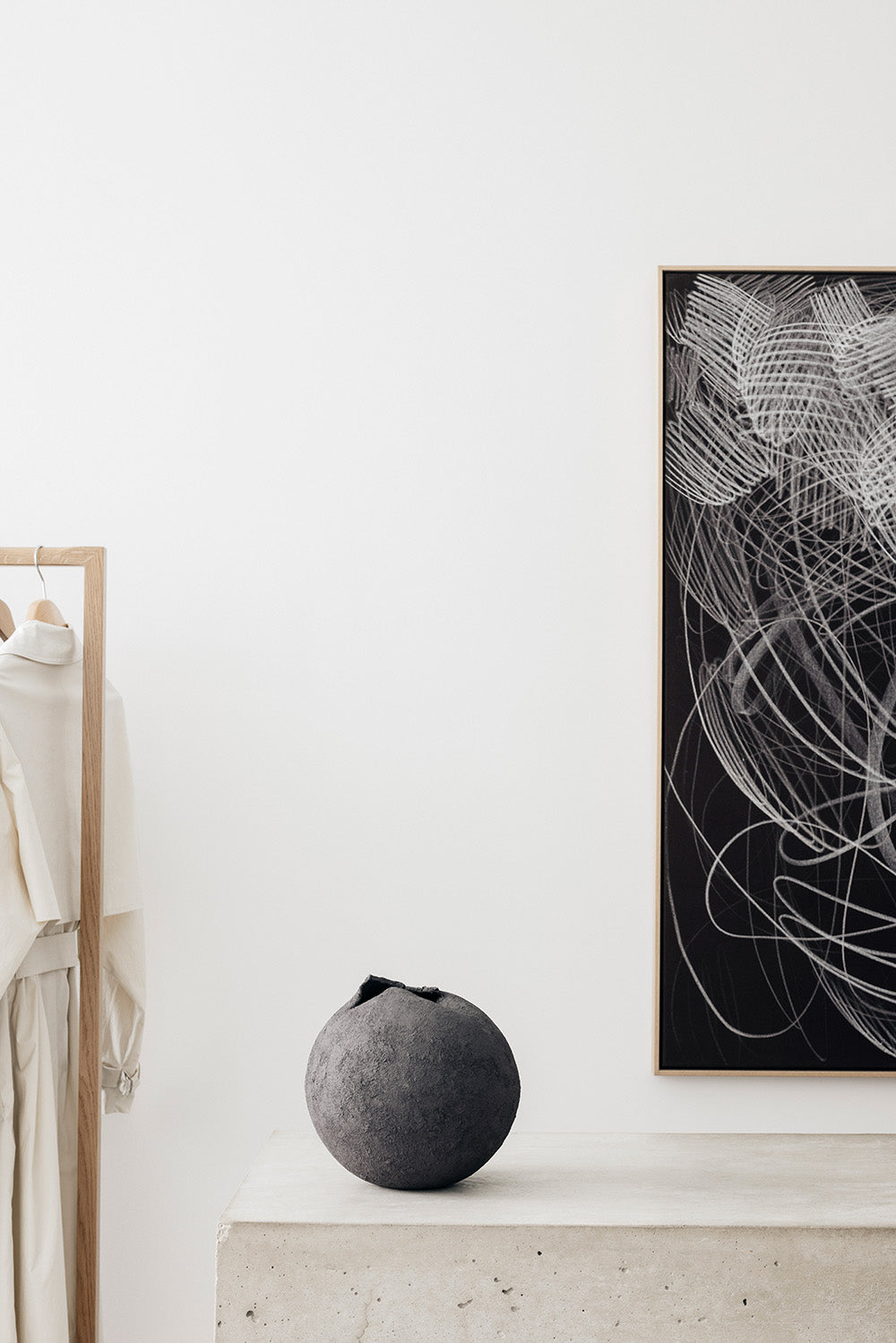 What has been your biggest moment as an artist? And, if you could give your 20-year-old self-one piece of advice, what would it be?  
LP: Every single exhibition I have are my biggest moment as an artist. My advice to my 20-year-old self would be: To see what really matters, you must look with more than your eyes.
Quick questions with Laura
Dream travel destination: Antarctica
Favorite book: "My family and other animals" G. Durrell
Beloved city: London
La Collection in one word: Graceful
One scent: Oud
Eternal inspiration: My parents
Best life advice: You get in life what you have the courage to ask for. 
Museum of choice: The Metropolitan Museum of Art, New York
Favorite saying: "Bad day for your ego is good day for your soul"