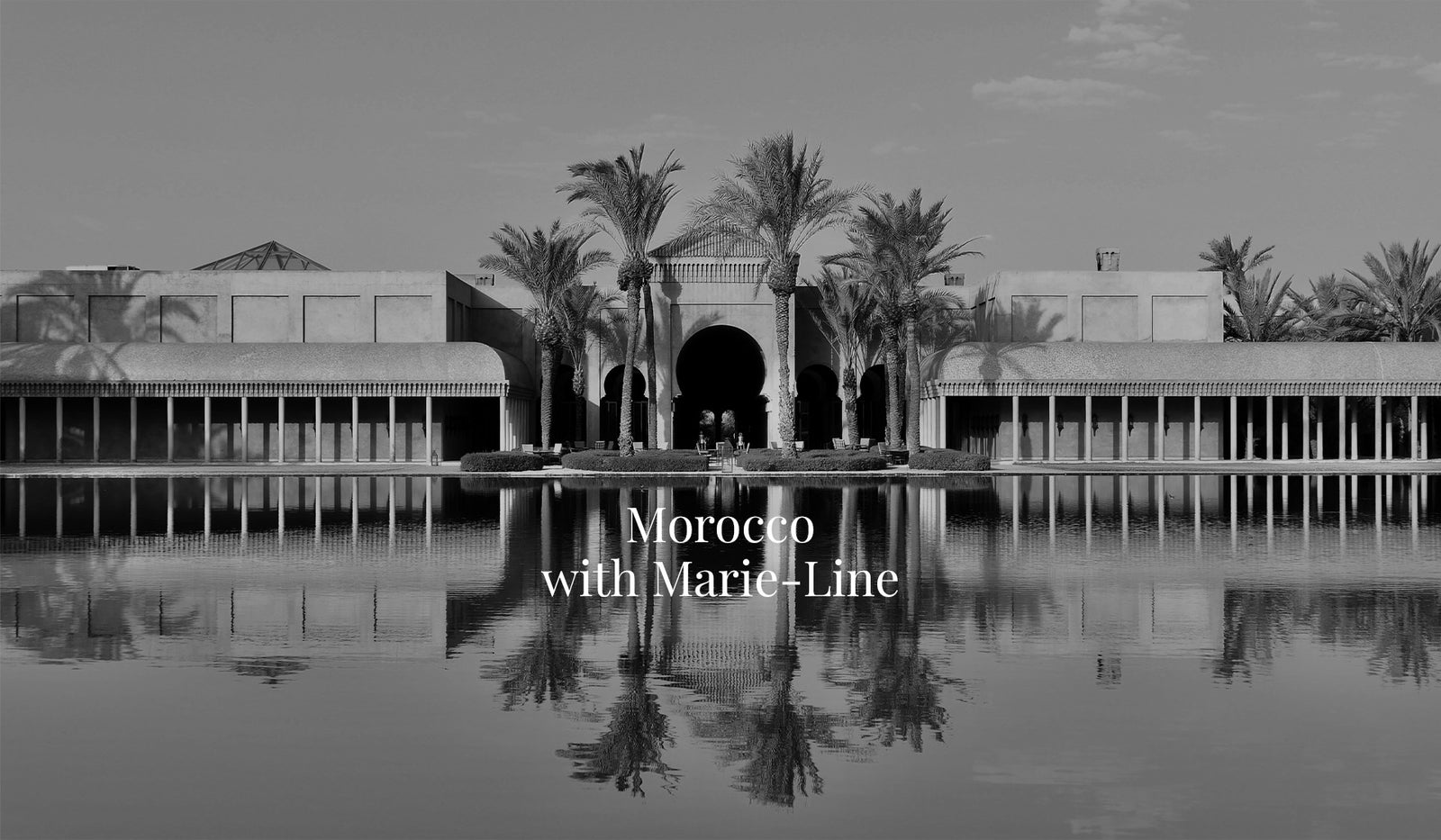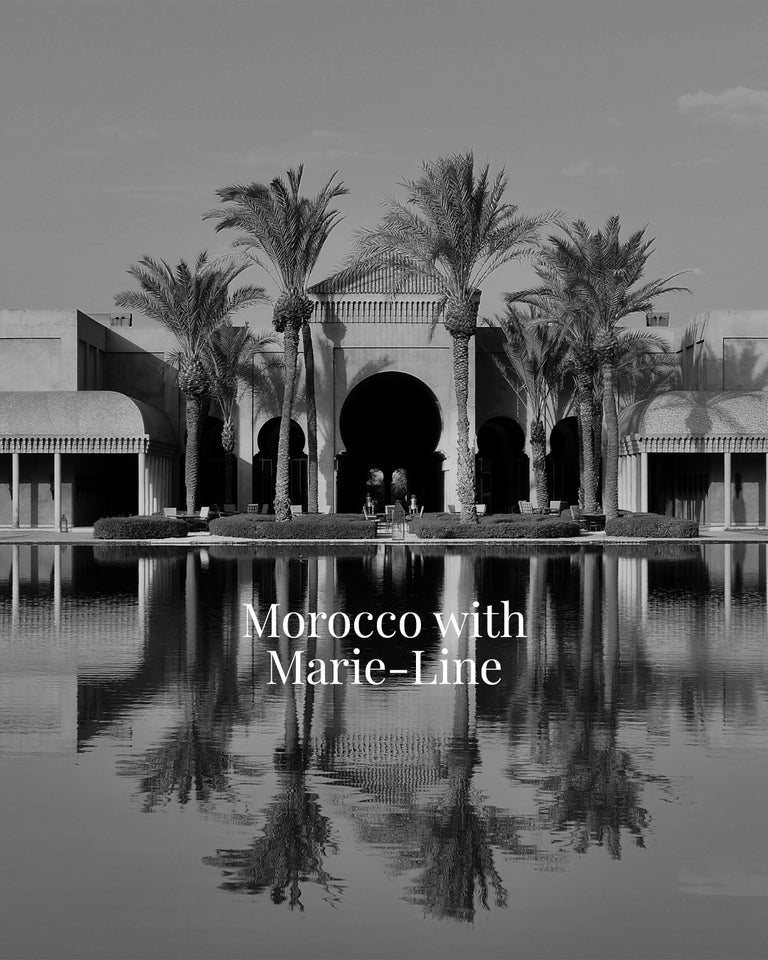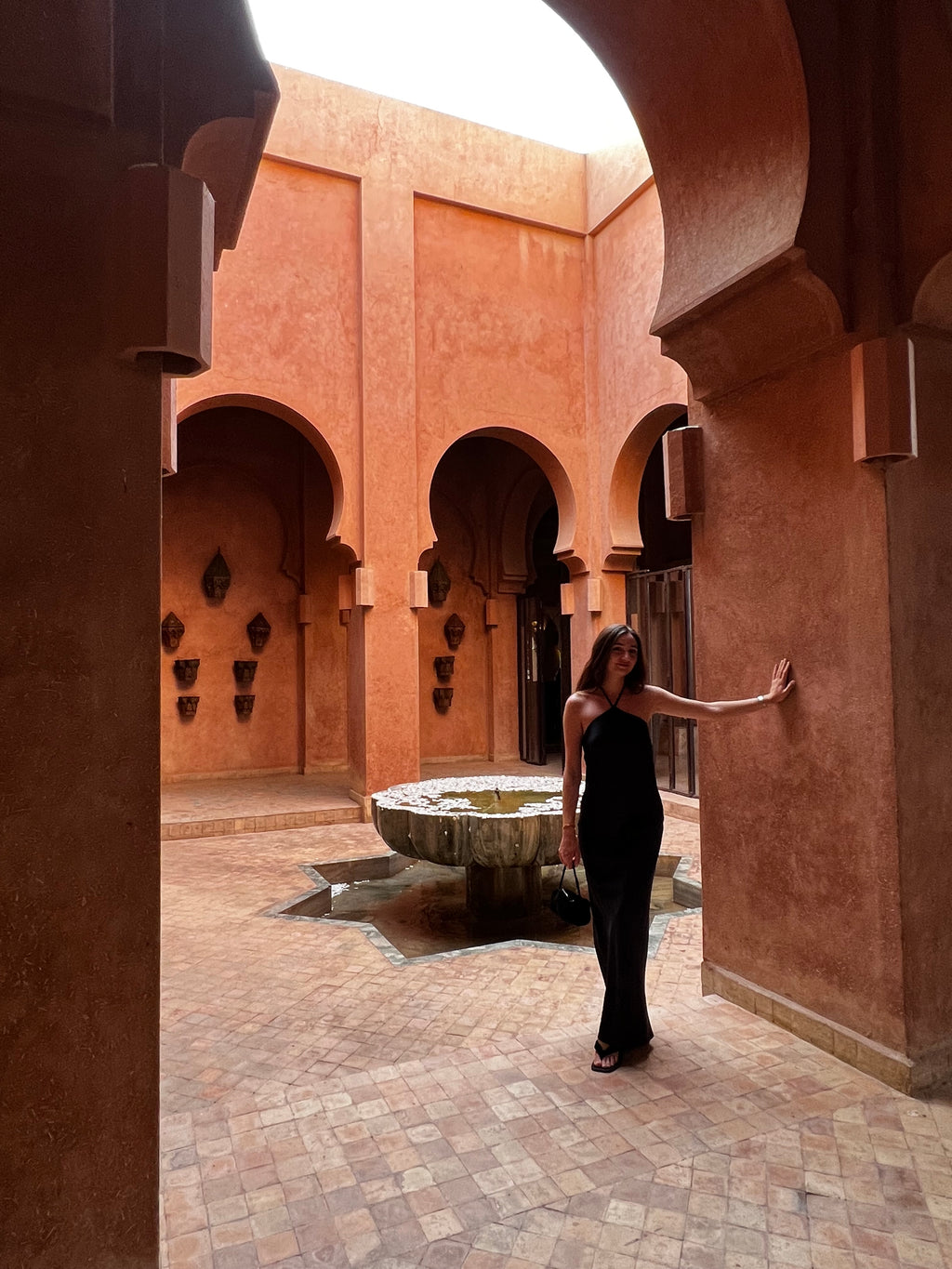 Tell us a bit about you, and your dedication to vacation research and scouting.
Marie-Line: In my daily hustle, I am a financial advisor navigating the complexities of the financial world and helping others secure their future. When the sun sets and the workday ends, my heart yearns for a different kind of creativity.

Our recent move to a new house has ignited a fascination for interior design. Spending hours browsing online and offline for interior inspirations, I'm carefully curating our home to ensure it reflects our personalities and serves as a sanctuary of peace, comfort and style. I posses an uncanny ability to discover the coolest spots and fashion-forward destinations, earning me the reputation of a walking hotspotter among my family and friends. Traveling to new places has become my ultimate source of inspiration and joy, and I eagerly craft travel guides to make our family trips unforgettable. At the beginning of each year - a ritual unfolds - a sacred communion with the universe as I pen down the year's travel destinations in my notebook. A declaration of my dreams to the cosmos, where possibilities intertwine with fate, leading me to horizons unknown.
"Traveling to new places has become my ultimate source of inspiration and joy, and I eagerly craft travel guides to make our family trips unforgettable."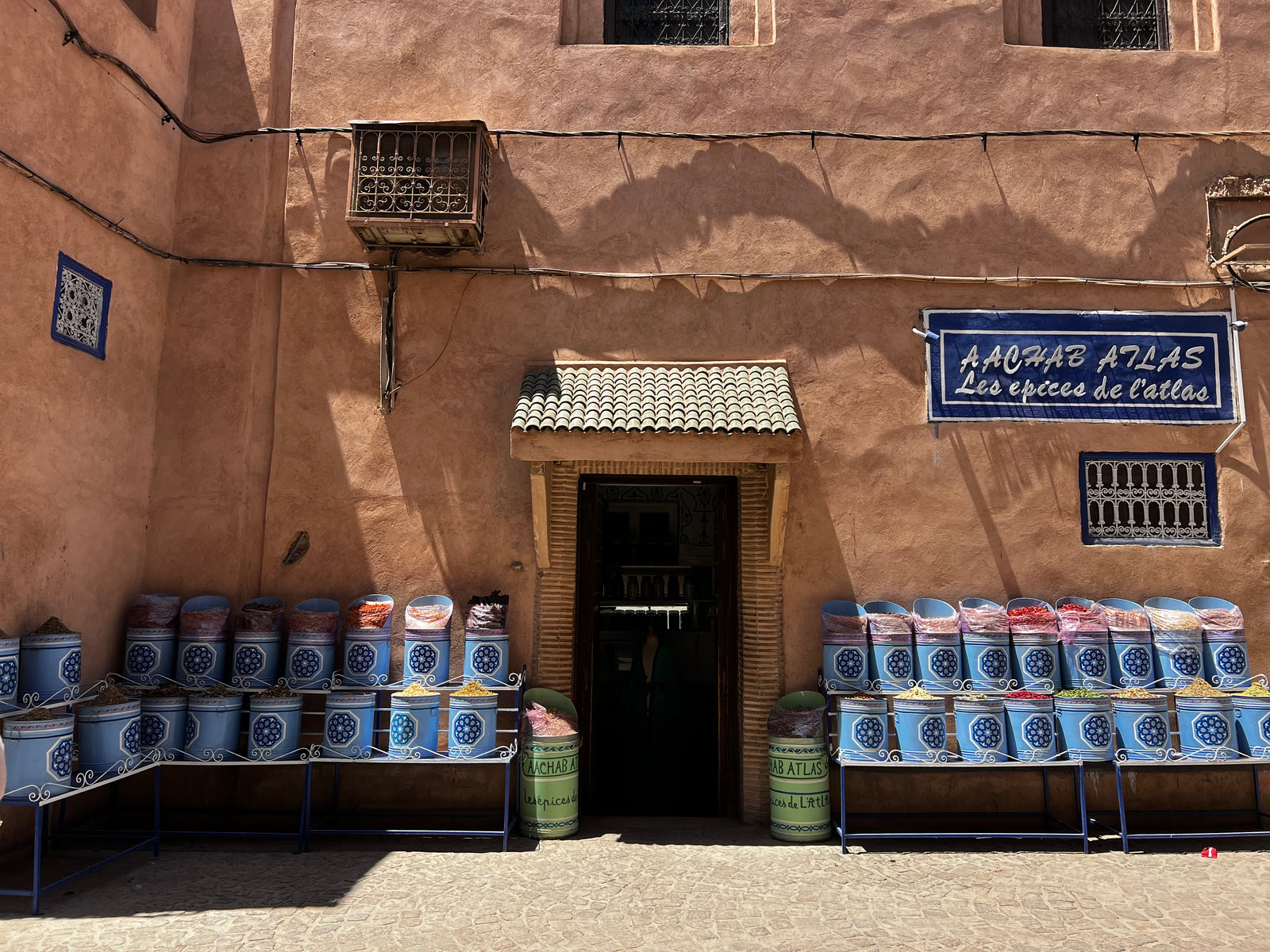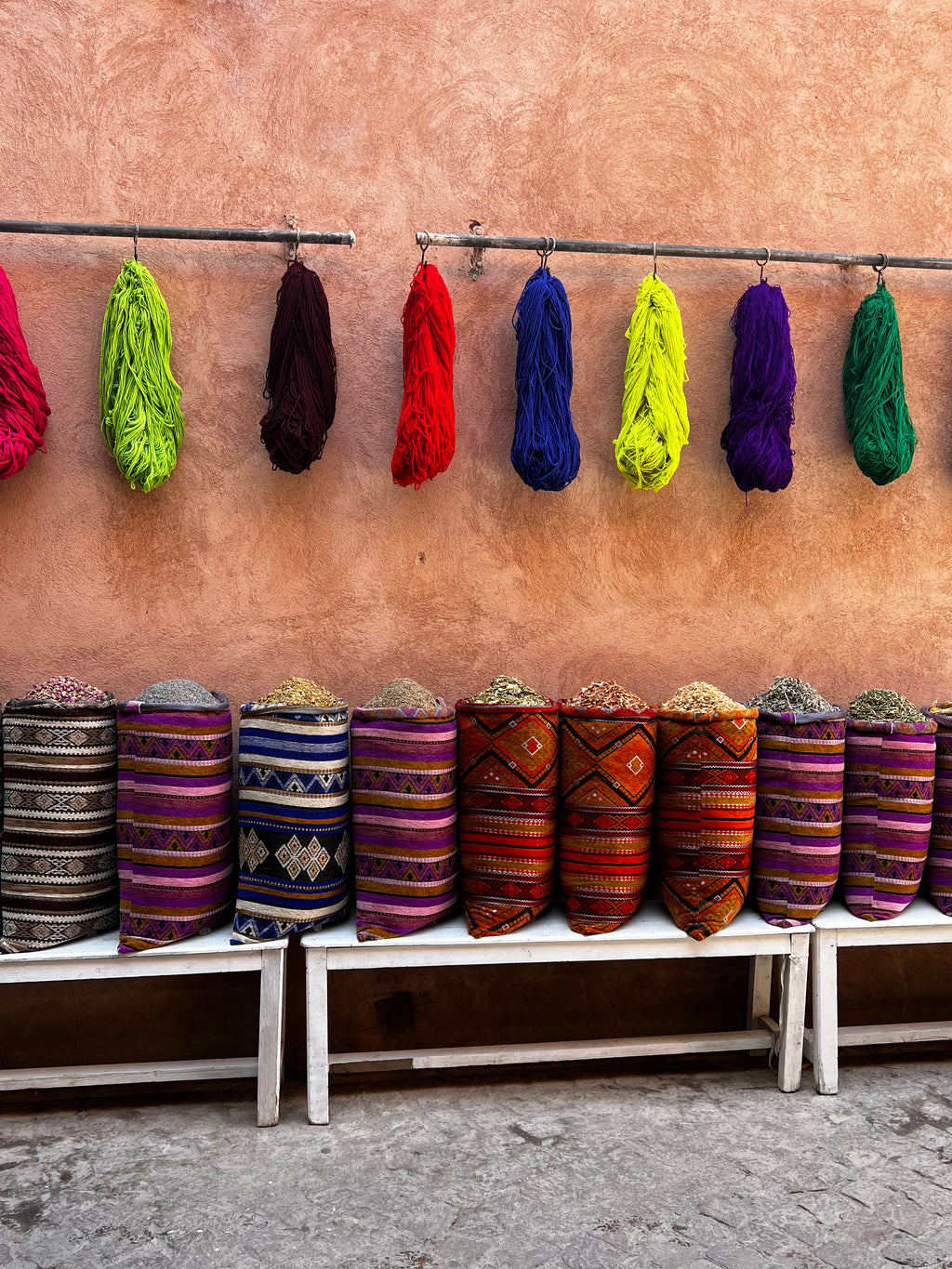 What is the most enriching part about visiting Marrakesh? 
Marie-Line: The mesmerizing blend of colors, scents, tastes, and traditions. In Marrakesh, the bustling souks beckon to every traveler. Among the labyrinthine streets, the heart of exploration leads to the vibrant Place des Épices. Amidst this vibrant tapestry of culture and commerce, lies the quest for authenticity, seeking out charming shops brimming with treasures like delightful baskets, handcrafted wooden spoons, exquisite placemats, sumptuous rugs, and inviting poufs.

During this journey, I couldn't resist bringing a touch of Moroccan artistry into our home. I carefully chose a traditional rug that now adorns our bedroom, infusing it with the spirit of Marrakesh. Additionally, I stumbled upon stunning cutting boards and spoons made from timeless olive tree wood, perfectly blending form and function. Lastly, a brass tea tray captured my attention, its intricate designs a testament to the country's rich heritage. Each item carries with it the essence of Morocco, a reminder of the unforgettable journey we embarked upon, and a testament to the beauty of local craftsmanship that adorns our home with warmth and character.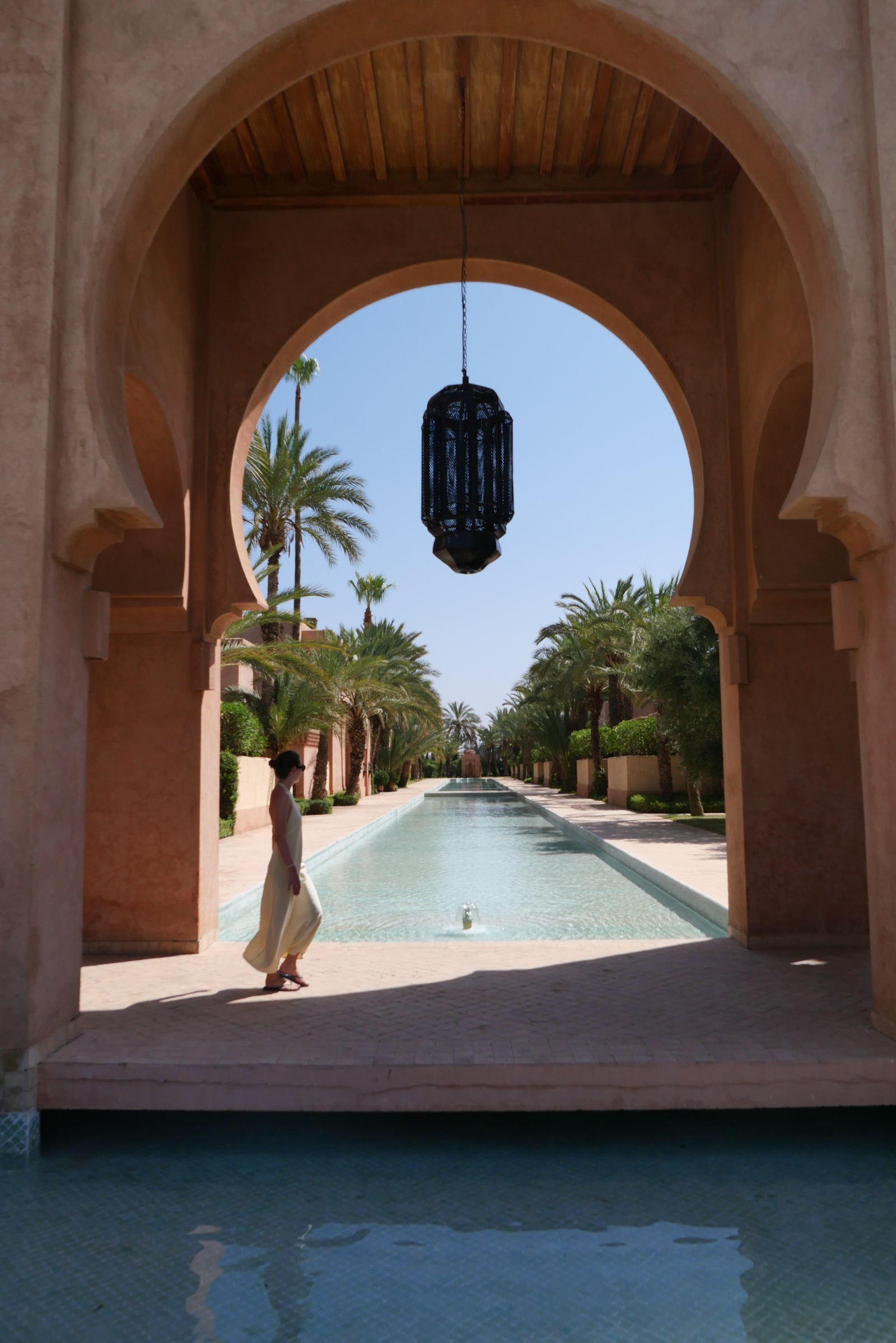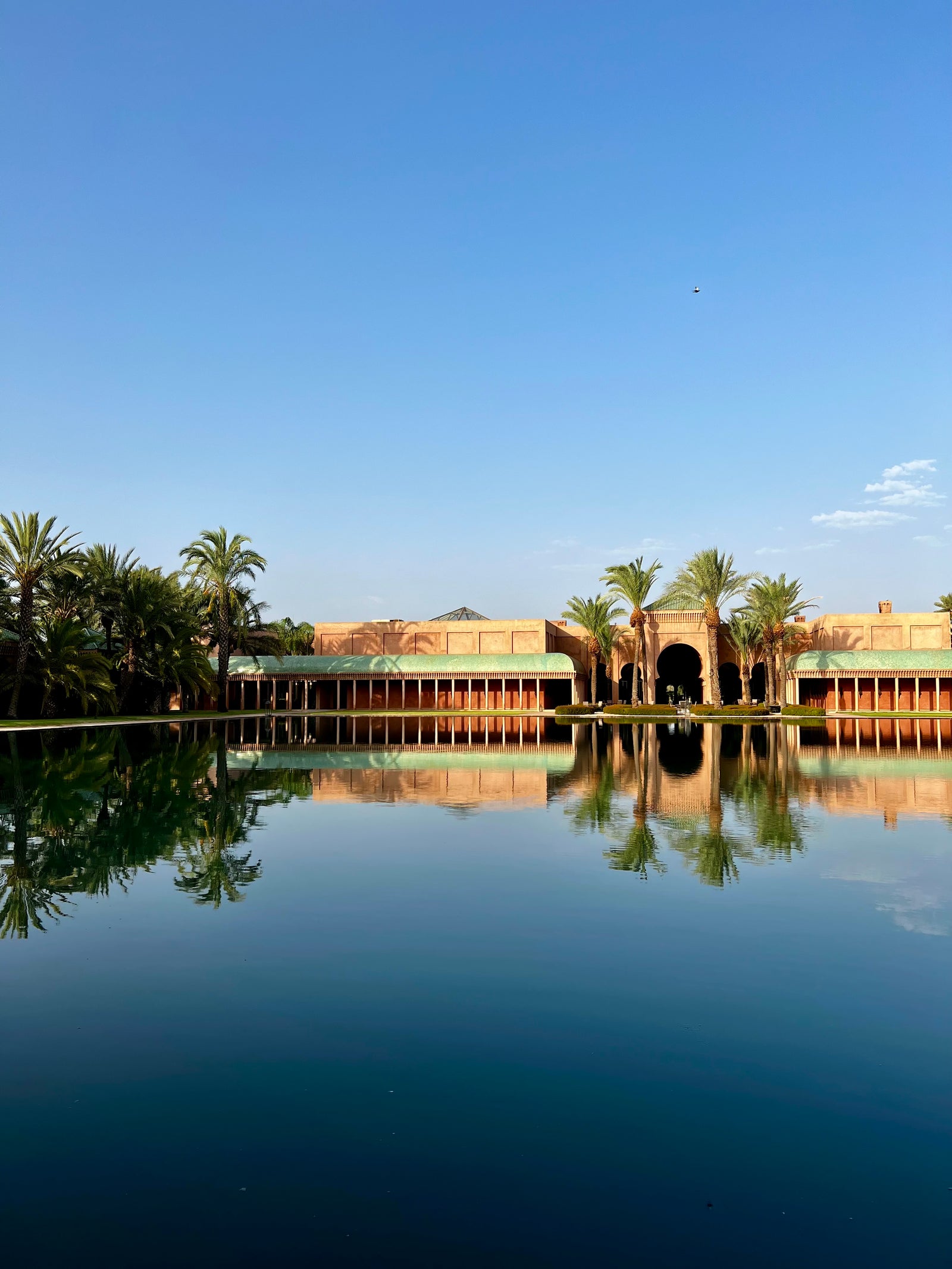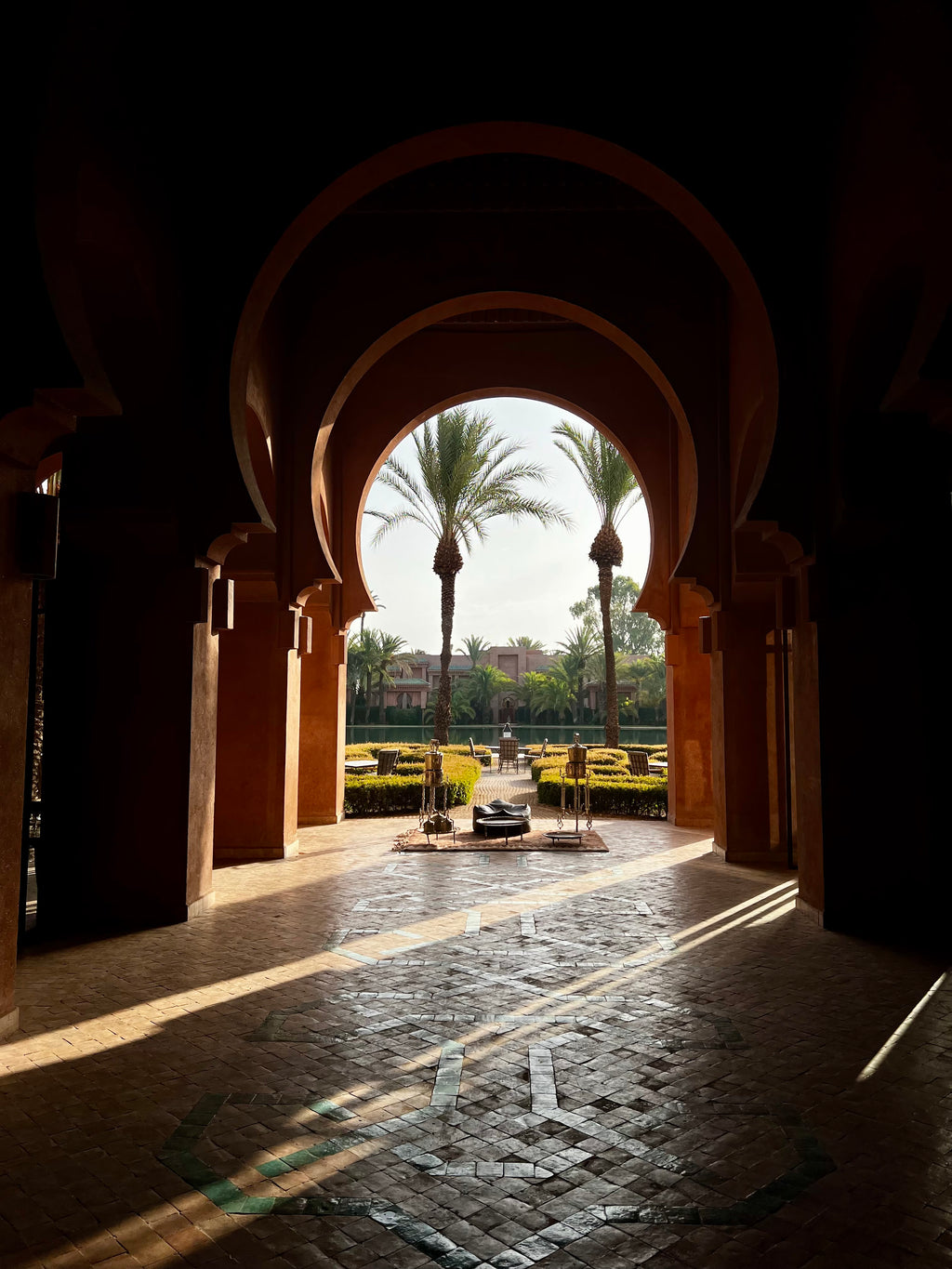 Where to stay? And where does one go for an exquisite meal?
Marie-Line: For a unique experience and hospitality I would recommend Amanjena or Riad Berbere. 
Marie-Line: We had the most delightful dinner at Arva, the authentic Moroccan restaurant located at Amanjena. The couscous and tajines, skillfully prepared by talented local women from scratch, were truly exceptional. Among all the wonderful dishes, my personal favorite was the saffron Ossobucco, a delightful fusion of flavors from different cultures.
Before indulging in the rich Moroccan cuisine, I recommend savoring a moment in their charming garden while enjoying my go-to drink, a Dirty Martini with an abundance of olives. If you're seeking other dining options, you might consider Grand Cafe de la Poste, Sahbi Sahbi, Nomad, Plus61, Barbe, Nobu, or L'hotel.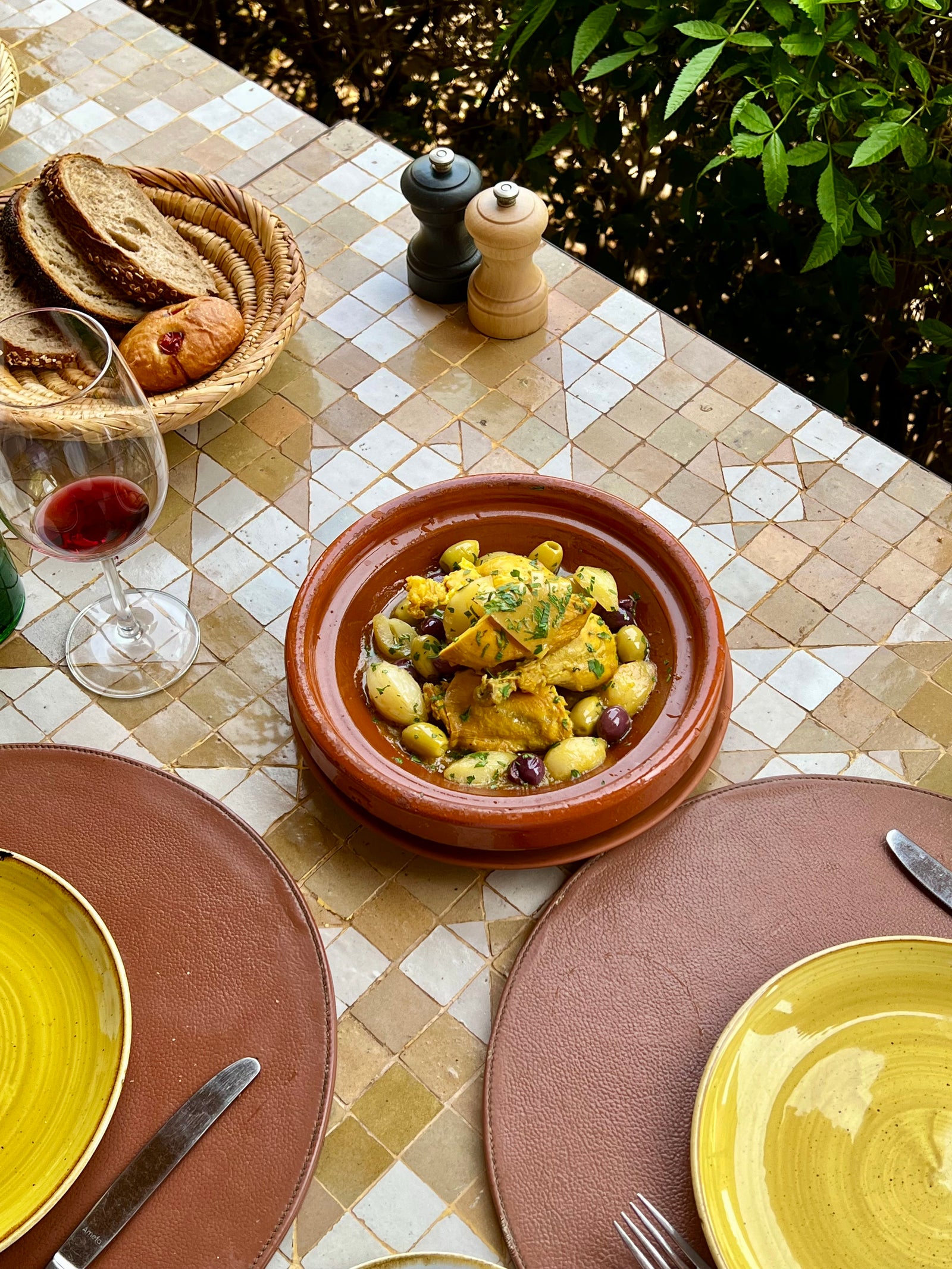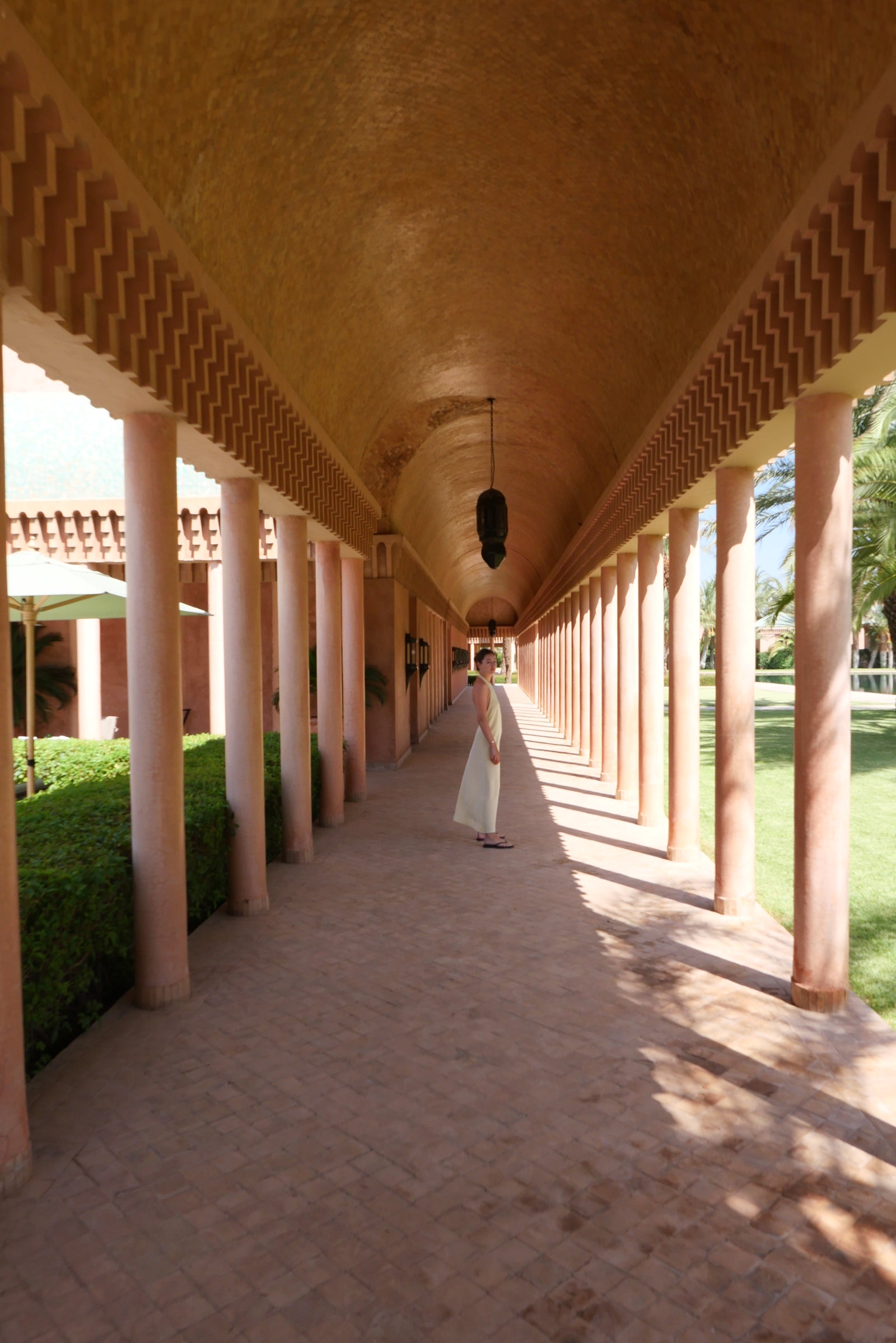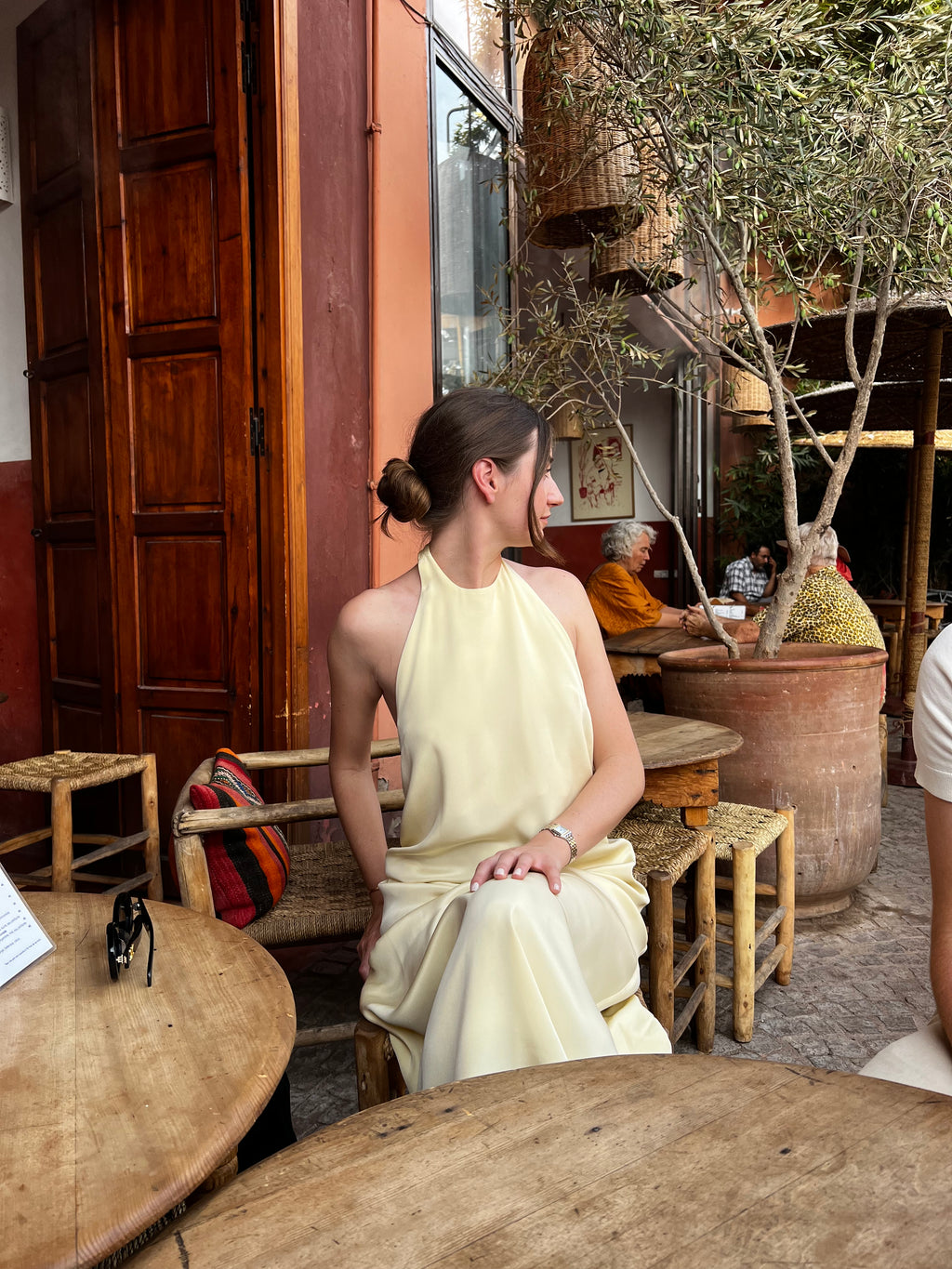 How does one master the art of packing light? 
Marie-Line: When it comes to packing for my vacation, I approach it with caution. My mantra: never overpack - unworn outfits are just unnecessary baggage and extra laundry when we return. For a sunny and relaxing week away, I pack smartly. A cotton shirt and sarong over my bikini; one outfit that can work both day and night; three outfits that are reserved for enchanting evenings and carefully chosen to match the destinations we go to. 
A minimalist suitcase for me is all about smart packing and making the most of my wardrobe choices while traveling. It involves careful planning of outfits ahead of time, considering the specific culture and climate of my destination. Rather than packing a new outfit for each day, the focus is on maximizing each item's use by wearing outfits multiple times. To achieve this, I recommended to select versatile pieces that can easily transition from day to night with the help of different accessories. I bring just one smaller bag or pouch exclusively for evenings, while during the day, I repurpose my hand luggage bag for convenience. With this approach, I can travel light, efficiently, and still look stylish throughout my journey. 
What can one do to discover the culture and craft in Morocco? 
Marie-Line: I always make sure to be well-prepared ahead of time, seeking out local artisans and unique experiences. Often, these opportunities come to me organically through social media and published articles. I jot down the places I discover in my notes, so by the time we decide on our destination, I already have a comprehensive travel guide ready at hand. During our most recent adventure, we ventured to Morocco, where we delved into the world of rug makers. On a previous trip, we hiked through the breathtaking Ourika valley, uncovering mesmerizing waterfalls along the way.

We savored a delicious lunch, skillfully prepared by locals, while sitting with our feet in the refreshing river waters. Our driver took us to visit a Berber family, offering us a glimpse into their traditional way of life. We had the pleasure of tasting their exceptional olive oil, honey, and homemade khobz, a type of bread. We were amazed to find a cow standing right there in their living room, providing fresh milk. Furthermore, we couldn't pass up the opportunity to explore the production of Argan oil, for which Morocco is renowned. We visited a site where they extracted this precious oil from 
"On a previous trip, we hiked through the breathtaking Ourika valley, uncovering mesmerizing waterfalls along the way. "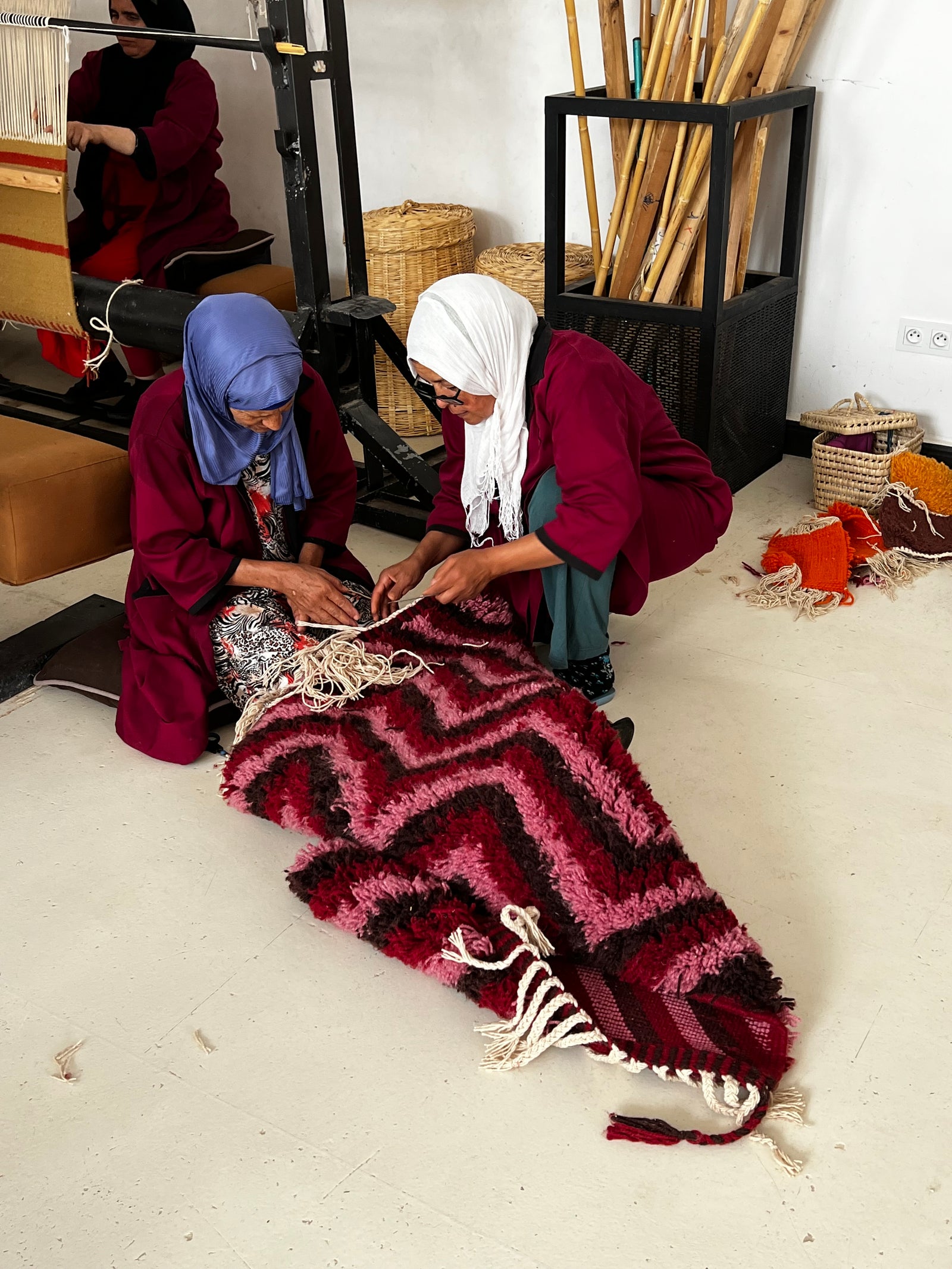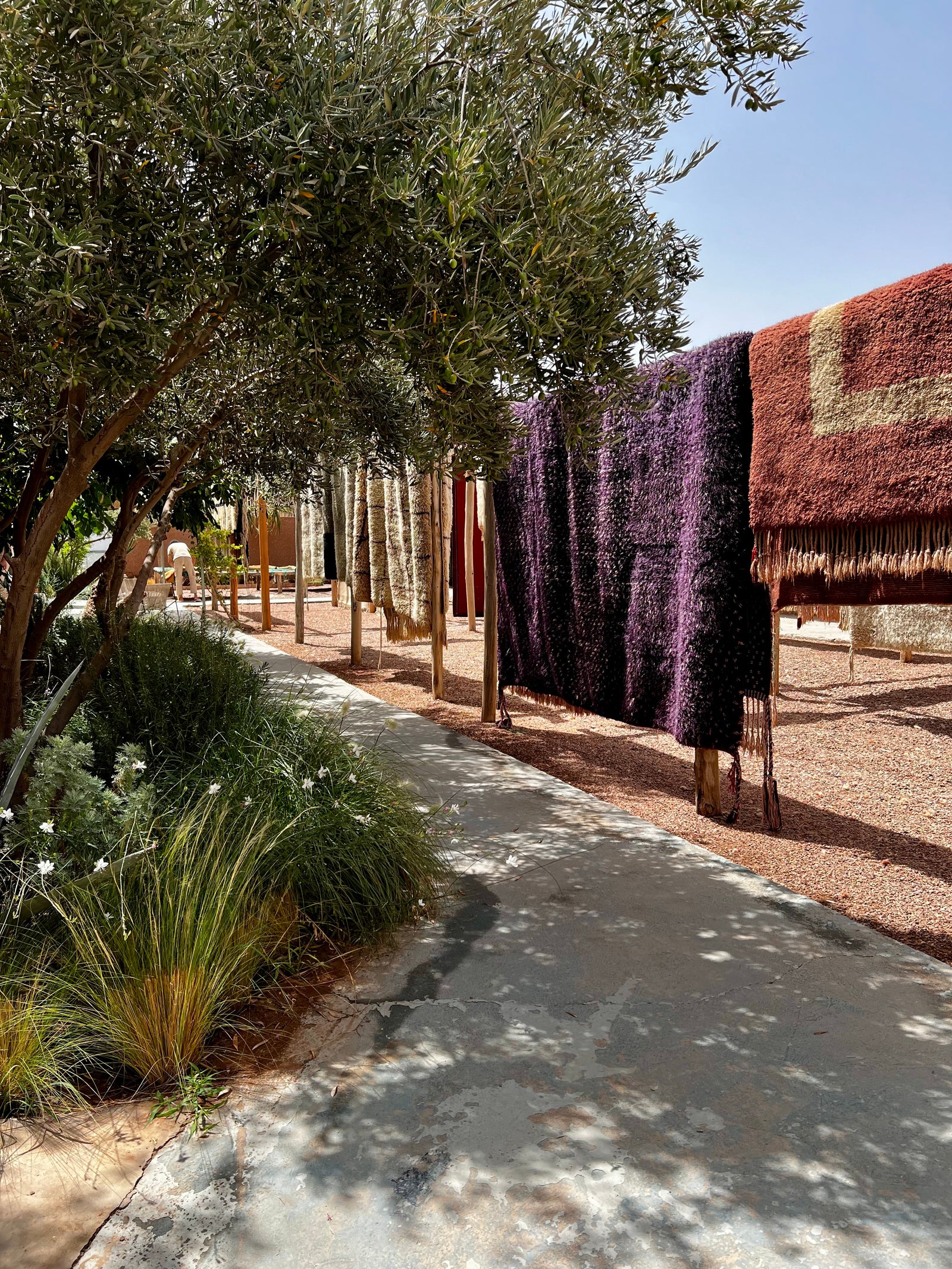 Which essentials are always a part of your vacation wardrobe?
Marie-Line: One essential item I never travel without is a comfortable and versatile cotton shirt, in my case the "Artur".
For beach days or relaxing by the poolside, I always pack a chic black sarong, providing both functionality and style during leisure hours. When it came to daytime explorations and sightseeing, my go-to outfit is the black "Claudia dress" I bought last year, a perfect blend of comfort and elegance. Lastly, I brought along my new favorite dress, the "Mio dress" in a lovely butter yellow shade - which will definitely be an item I bring to every sunny destination because of the stunning low-cut back. 
When flying, layering is the ideal approach for me. I aim to stay cozy and at ease during the flight while also being prepared to adjust to a potentially warmer destination at touchdown. For me, the La Collection knits are the perfect companions, lightweight but temperature regulating. In my hand luggage, I always have my noise-canceling AirPods and a book. For my upcoming journey, I've decided to include an eye mask for resting.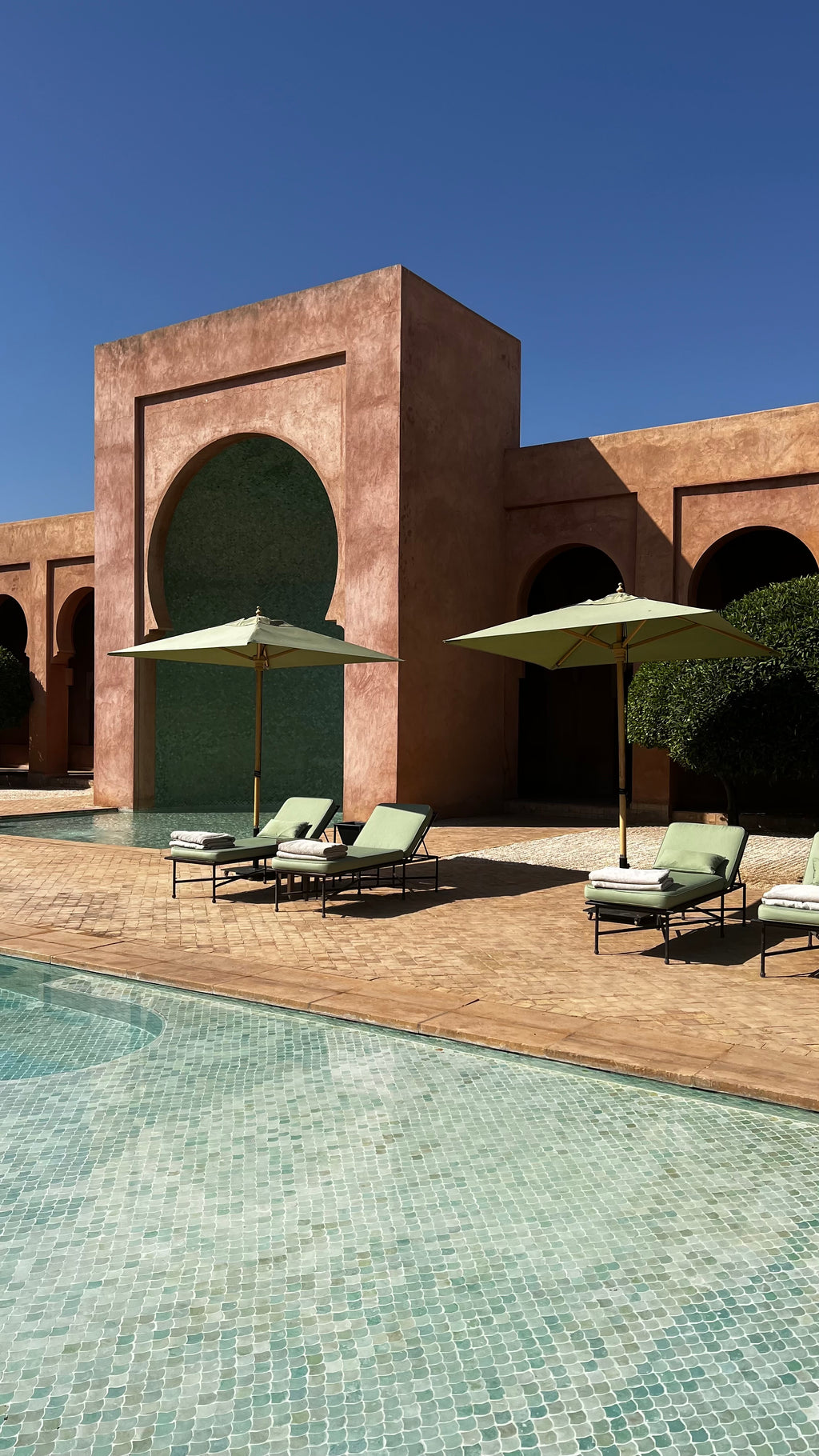 Describe your personal secret to the perfect vacation. 
Marie-Line: My secret to a flawless vacation lies in the art of harmonizing total relaxation with awe-inspiring discoveries. With every trip, I indulge in a symphony of experiences that nourish both body and soul, leaving an indelible mark on my heart. An essential element of my vacations is the delightful pampering of my senses at the sanctuary of tranquility - the spa.
Each trip finds me lavishing in at least one spa treatment to lift my spirit to a state of blissful serenity. But beyond the embrace of utter relaxation, my soul yearns to immerse itself in the essence of the places I travel to. With each destination, my curiosity drives me to learn about the culture, history, and traditions.
On our recent Moroccan adventure, my family and I stumbled upon a mesmerizing spectacle—an age-old rug-making tradition, artfully nurtured by a vibrant community. Witnessing their mastery, I was in awe of their wisdom in passing down the craft to the next generation. A seamless blend of heritage and empowerment, where children are welcomed during school vacations to learn the art, ensuring the legacy of handcrafted rugs thrives for generations to come.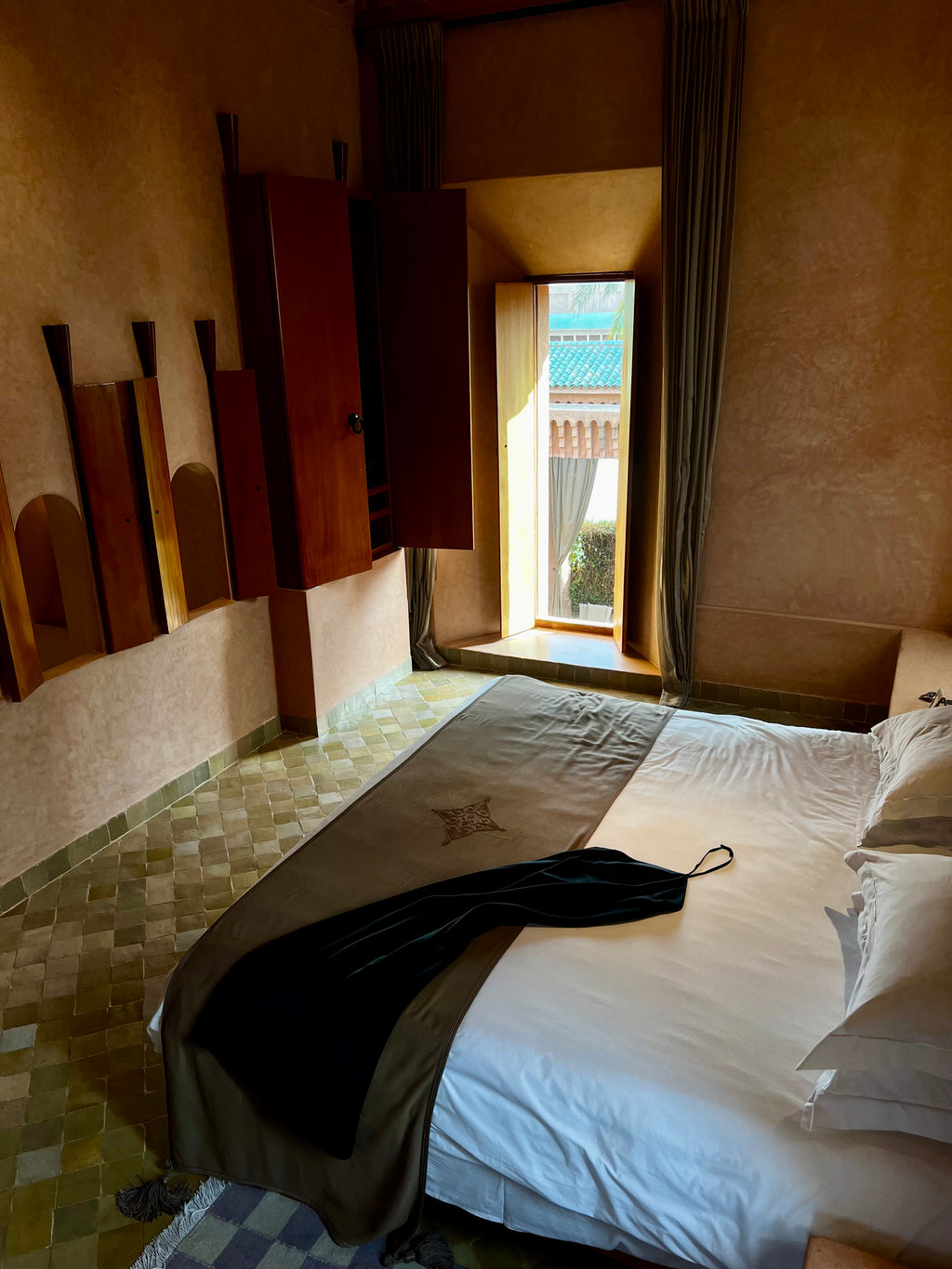 How would you describe your wardrobe? 
Marie-Line: Among all my interests, one passion stands out - my profound love for the 90s minimalist fashion. In a world of fast-changing trends, I find solace in timeless pieces that exude sophistication and elegance. Building a minimalist closet has become an art form for me, where cherished garments are carefully chosen for their quality and longevity, becoming an extension of my personality. It reminds me to embrace simplicity and timelessness in every facet of my life.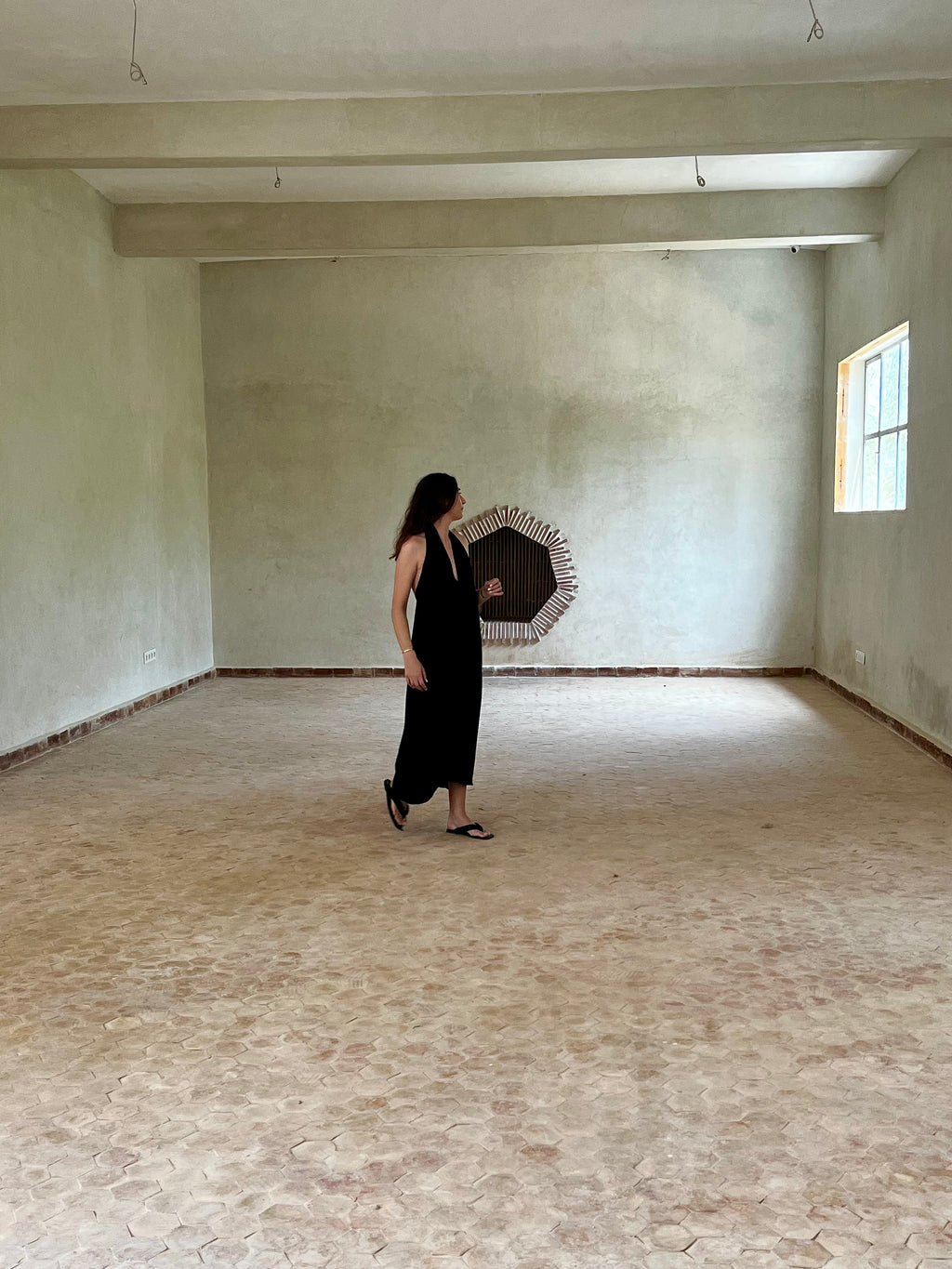 Quick questions with Marie-Line
Most meaningful trip I have ever taken: My first visit to the United States - it was like living in a movie.
One song: Orion's Belt by Sabrina Claudio.
One scent: Les Eaux Paris-Venise by Chanel.
One muse: Gwyneth Paltrow in "A Perfect Murder" 1998.
One city: New York City.
One work of art: For the moment Nuria Maria 'Spring Wind II' diptyque 2023.
One book: "Les Vaisseaux du coeur" by Benoîte Groult.
One color: Off-white.
One flower: White calla lilies.
A piece that I would never part with: My cherished Aeryne dress, the second purchase I ever made of La Collection.
My next weekend-away destination: I hope for it to be Bath, England.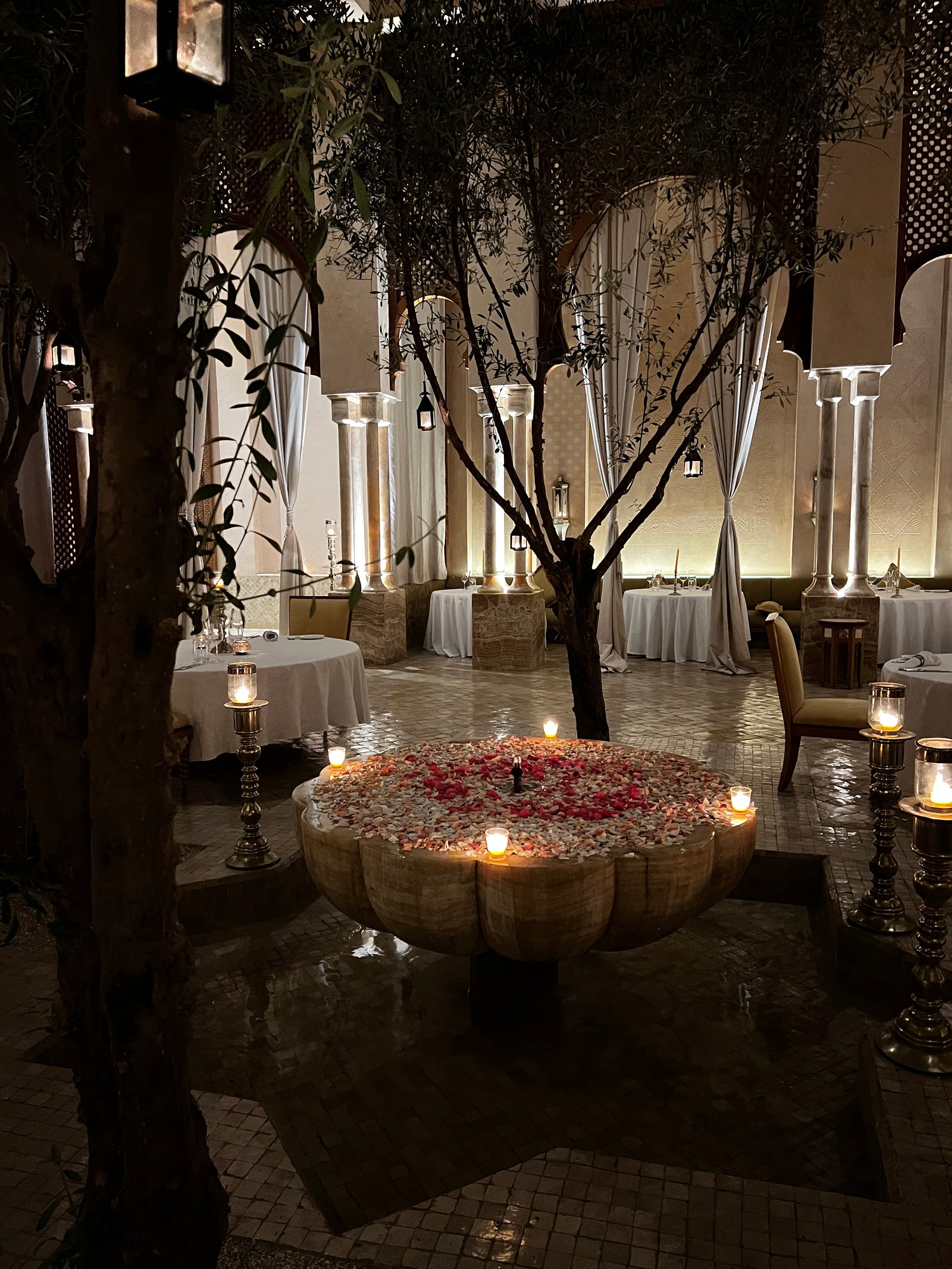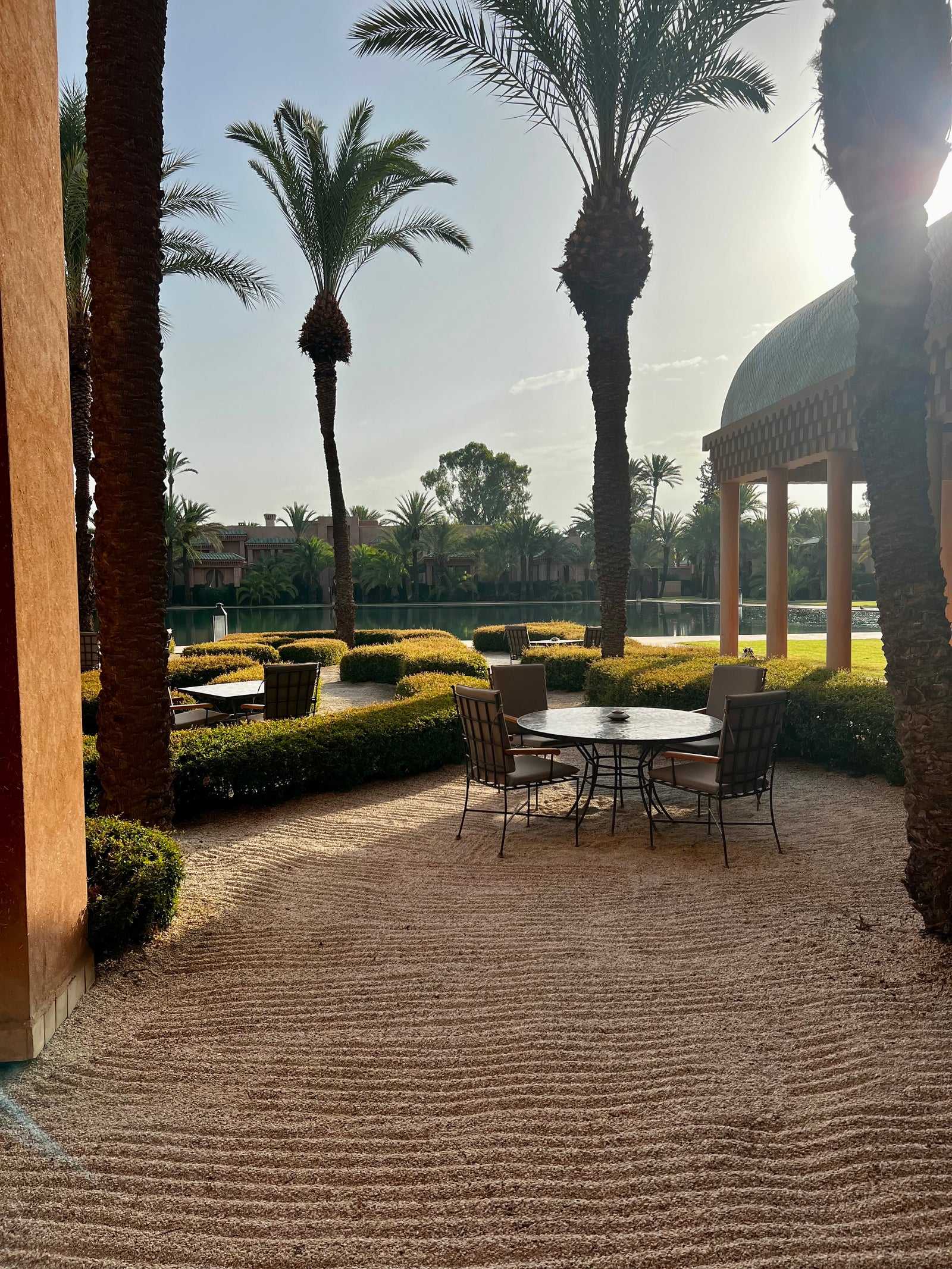 Shop Marie-Lines Selection